1- Enjoy a winter bbq on the deck. So winter might not be the traditional time to throw a chop or steak on the outdoor grill, so why not be bold when you do and try a homemade barbecue sauce, maybe something using locally sourced honey?

2- Write a letter letting your family know you love them. It may seem a bit old-fashioned but there is something deeply personal about a handwritten letter, and we could all use some practice with our writing skills in this largely text-based world.

3-  Make homemade butter with your kids.

4- Go through your clothes and donate the ones you don't wear anymore. We all have them, the ones that time has shrunk, or that are simply out-of-fashion (Do you really need to keep those corduroy bell-bottoms?) So pass them on.

5- Go for a walk inside the Gloria Hayden Centre. It's an activity that can be done at any pace and it's out of the cold weather.

6- Check out the downtown murals. The metal, cut-out mural on the north wall of the former Liquidation Store building was the first major piece in the city, followed by the more traditional painted one of the west-facing wall on the Liquor Board Store.

7- Try cross country skiing at Deer Park Municipal Golf Course.

8- Check out the Centennial Legacy Art piece at Shaw Park. Lionel Auburn Peyachew's centennial art piece entitled "Doorways to Opportunity" was installed as a centennial gift from the province. As one of four centennial artworks to be installed in gateway communities, "Doorways to Opportunity" draws on many characteristics of the province and surrounding communities. "Doorways to Opportunity" is an installation measuring approximately eight feet high and 20 feet in diameter. It is a piece that invites people to walk around it, examine it in detail, and even walk right through it.

9- Check out the local cemetery. A self-guided walking tour of the City of Yorkton Cemetery gives visitors a chance to experience the unique history of the area. It guides visitors along the pathways of this beautifully treed 10.5 acres; a book containing 28 sites has been prepared and can be purchased from $3. The complete tour will take about one hour and a half, but can be shortened. Stroll at your leisure, as you follow the trail outlines on the book's map. There are benches at various locations in the cemetery where a visitor can rest. On the tour you will meet many of the early pioneers, and some of the more contemporary figures of Yorkton and area; all interesting and colourful personalities. In the process, much of the region's history will be revealed.

10 - Try out the cool new skating path at Patrick Park. Skate paths are becoming all the rage so why not give the local one a try.

11 - Take in an art show. Both the Godfrey Dean Art Gallery (deangallery.ca) and the Yorkton Arts Council's community pARTners gallery (yorktonarts.ca) have art shows available to view, whether it's in person or online. You might even be inspired to create something of your own.

12 - Make a snowman. We've had some warmer days so why not fashion your very own 'Frosty' – the magic hat is optional. - Take a photo with your new 'man'. Be sure to share on social media and to send your best to editorial@yorktonthisweek.com

13 - Make snow angels – warm weather not required, just drop and swing those arms and legs.
14 - Go ice fishing – There have been some big northern pike caught through the ice already this winter, so why not try your luck at an area lake? Get a big one? Or, a nice string, snap a selfie with the fish. Be sure to share on social media and to send your best to editorial@yorktonthisweek.com

15 - Wash the car – You know it probably needs it, and it at least gets you out of the house.

16 - Make a snow fort in the backyard. It's a chance to be a kid again, and to be ready should the neighbours start making snowballs.

17 - Experience nature at the Ravine Ecological Preserve. The Preserve offers a diverse 2.8 km hiking trail, which includes a floating boardwalk across the marsh, and then works its way through grassland, and aspen parkland habitat. Located just off Crescent Avenue and west of the Gallagher Centre, the park is designed to allow people to connect with our natural world through an abundance of birds, plants and animals.

18 - Take an online class at Parkland College, course calendar available at parklandcollege.sk.ca

19 - Try a locally produced craft beer at Back 40 Brewery. They're always trying new things, with a wide range of different types of beer for every season. It's a chance for you to try new things too!
20 - Visit the Yorkton Library – Reading is always a great way to take a trip without leaving home and the library is like the biggest port in the world with options to go everywhere.
21 -  Enjoy time spent in front of the fireplace, even if you don't have one there is likely a YouTube video that you can load on your computer and daydream a bit.
22 - Perfect your favourite chili recipe – Everybody has one. Do you add corn? Mushrooms? Dark chocolate? Peanut butter?
23 - Go downhill skiing at Mission Ridge.

24 - Take your camera or cell phone and take photos around our city. Be sure to share on social media and to send your best to editorial@yorktonthisweek.com

25 - Create an at home exercise workout. Don't worry there will be online resources to help you out.

26 - Take your dog for a walk at Wiggly Field.

27 - Visit local indoor batting cages. Why not do some dreaming of bashing a home run for the Toronto Blue Jays against the dreaded New York Yankees.
28 - Make popcorn for a great snack. Don't be afraid to try some flavoured options just to change things up.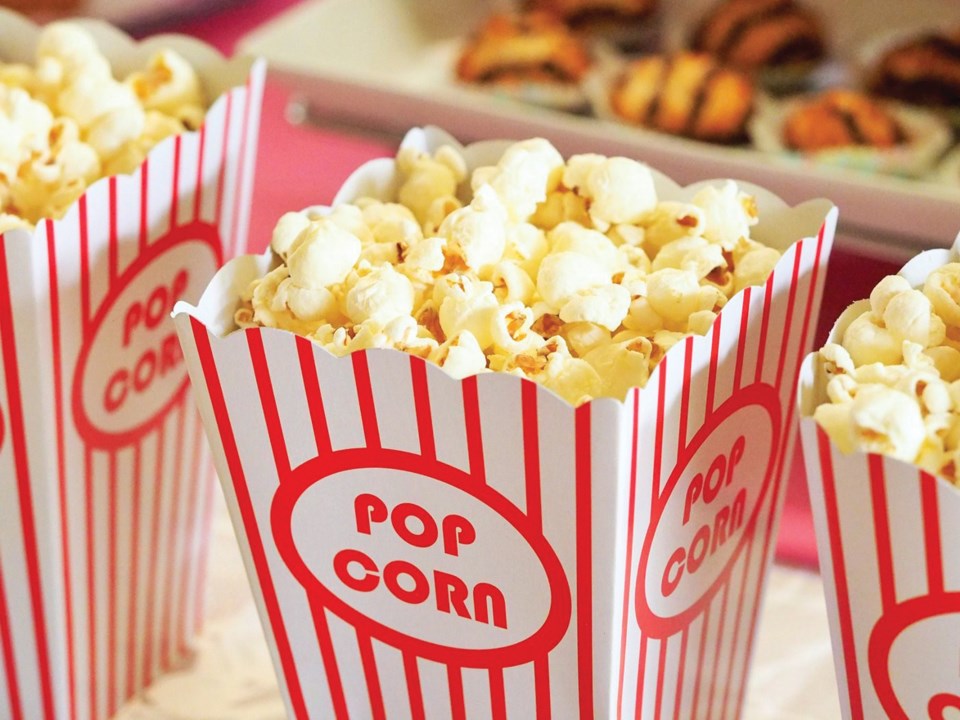 29 - Buy a wine kit and try making your own libation. It's a great way to try a new wine and a new hobby all at the same time.

30 - Visit Tourism Yorkton to borrow geocaching equipment, then trek the city in search of hidden treasure. The office is at the Junction Hwy 9 & 16 in the city.

31 - Feel like some good film, the best of short film through recent years are available to borrow on CD at the Yorkton Film Festival office at 49 Smith Street E., or call (306) 782-7077.

32 -It's never too late to get involved in Pokémon Go. It uses the mobile device GPS (cellphone) to locate, capture, battle, and train virtual creatures, called Pokémon, which appear as if they are in the player's real-world location. Yes there are critters in Yorkton to be wrangled. The game launched with around 150 species of Pokémon, which had increased to around 500 by 2019.

33 - Go winter camping – This is one not for the faint of heart, but take up the challenge. If it is too cold out, set up in the basement.

34 - Dig up your ball glove and play catch at a park with the kids. It's a bit out-of-season but nothing is quite normal these days, so why not?

35 - Start a window sill herb garden so you can add some fresh summer flavour to your meals. This is fun in the growing and the cooking and the eating.

36 - On a cold evening head out for a hot chocolate, or just make one at home. Don't worry if it's actually evening either. It's always a good time for hot chocolate. Marshmallows are optional but recommended.

37 - Take a yoga class.

38 - Dig into the closet for a well-loved board game from your childhood and teach it to the family. Playing checkers or Trivial Pursuit or Mancala never gets old.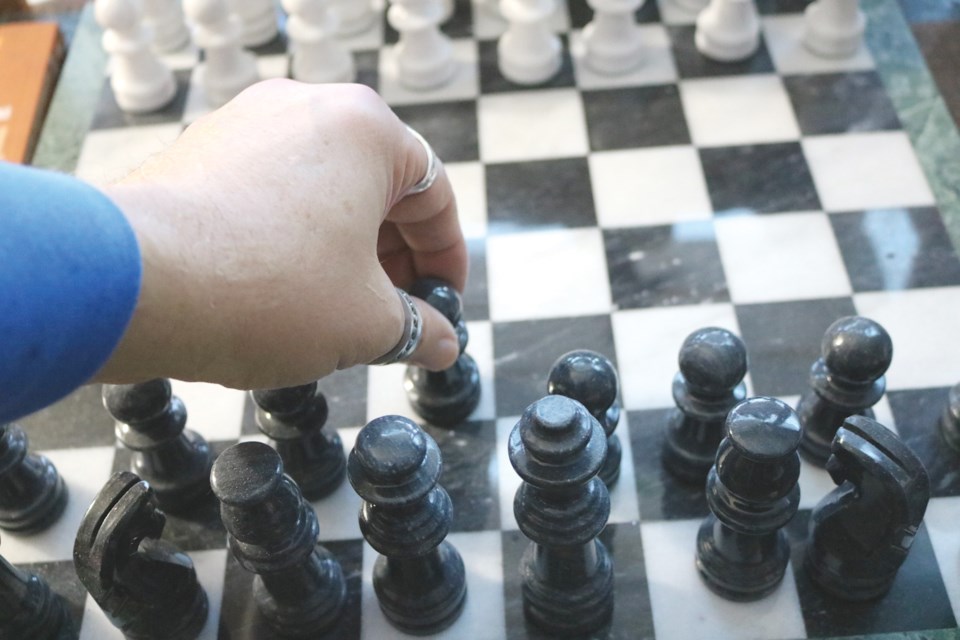 39 - Doing a puzzle is always a good family activity, and you find out if all the pieces are still in the box.

40 - Adopt a pet. If you want a new friend who will stick by you through the next twenty years, now is the right time to get a new member of the family. Animal rescues in town are full of potential pals. Besides, it's not really a video conference call if nobody is interrupted by a furry friend stopping by to say hello.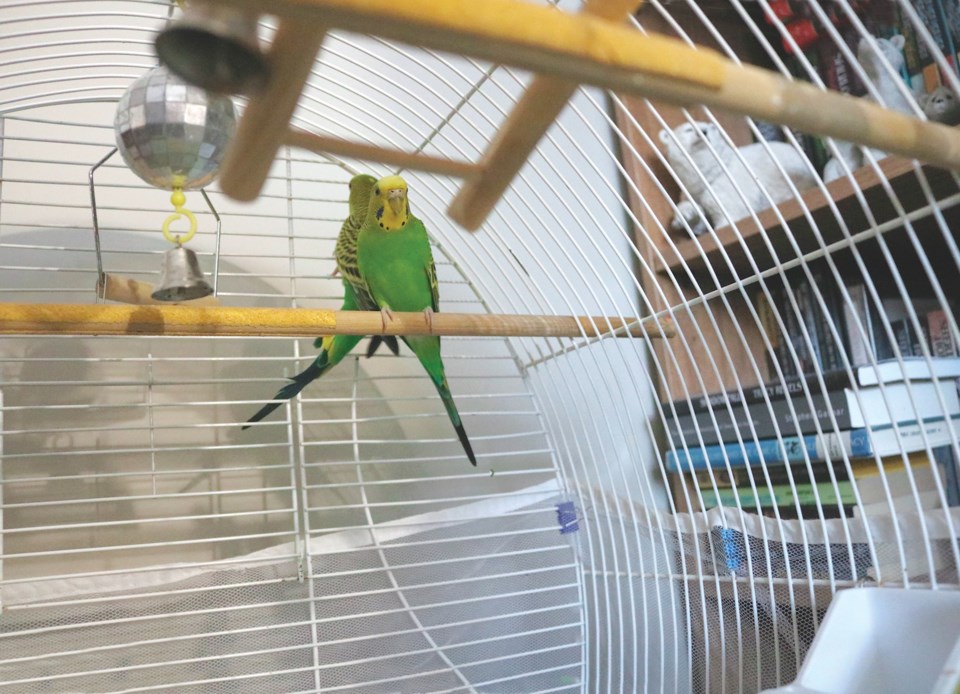 41 - Put your shoes on, go for a jog, a great way to keep in shape, and if a jog is a bit too fast, walk a block a day to get back into active mode.

42 - Build a backyard rink. It's a great way to get outdoors and skating without having to worry about anyone else getting too close. Plus, your rec hockey team will not be prepared for how much you've improved.
43 - Take up calligraphy, it is a great pastime that can be enjoyed by all ages.

44 - Enjoy a nature walk behind Ducks Unlimited. Exploring new areas is always a fun activity.

45 - Sleep in late and stay warm in bed. Maybe don't do it on a work day, but on a day off stay snuggled under the covers as long as you like.

46 - Make your spouse breakfast in bed. If the husband does the cooking they earn a merit badge. If the wife enjoys the cooking the husband gets double points.

47 - Soak in a hot bath. Make sure there are lots of bubbles. Maybe some music? A few candles? Even a glass of wine from the kit you tried?

48 - Visit Kinsmen Park at York Lake.

49 - Visit the indoor driving range to improve your game. It will be golf season again, so get ready.

50 - Video chat with your family members.

51 - Play a musical instrument. OK so it might not be pretty on day one, but keep at it. Find some instructions. They say you are never too old to learn.

52 - Give axe throwing a try. It is recommended you not do this at home, so check out the local throwing facility.

53 - Enjoy a movie marathon. There are 24 James Bond movies to watch before the new one is released this year, and 23 Marvel movies before the next phase. By the time you get through them all it will be spring.

54 - Get a massage. You look tense, you need to relax.

55 - Go for a drive. You never know what you can find when you explore the back roads in the area, just pick a direction and see what you can find. Be careful that you don't go too far off the beaten track though.
56 - Pamper yourself with a manicure.

57 - Go for a walk at Logan Flats, there are many different routes you can take for a short or long outing.

58 - Become a pen pal with a senior at one of the care homes – this would be a great way to get back to letter writing and help people stay connected while social distancing.

59 - Take an historic walking tour. There are actually two written heritage walking tours for downtown Yorkton: "Promise and Potential - Yorkton in the Early 1900's" and "Pioneers Ways and Bygone Days". Both are available from City Hall and Tourism Yorkton. "Pioneer Ways and Bygone Days" is a close-up of the old town centre of Yorkton and is available for $10.00 at City Hall.

60 - Learn some words in a new language. La pamplemousse est dans la bibliothèque avec les livres.

61 - Go horseback riding down some trails

62 - Do some home repairs you have been putting off. We all have those things we just never get to, so why not surprise the spouse and get them done.

63 - Try a new food at an area restaurant. With such a wide range of restaurants in the city, there has never been a better time to expand your palate.

64 - Give your best friend a call to catch up. Just because we are social distancing doesn't mean we can't stay in touch.

65 - Explore the countryside

66 - Refurbish a piece of furniture. Help can be found online if you're not sure where to start, and materials can be found at any local hardware store.

67 - Watch the sunset. Nothing is more Saskatchewan than a spectacular sunset, so enjoy it. It's even free.

68 - Go for a round of winter disc golf at Patrick Park in the city, or at a number of courses in region including; Sun Hills Resort, Carleton Trail, Churchbridge, Bredenbury, Melville Regional Park, Good Spirit Provincial Park, Kamsack, Whitesand Regional Park, Springside and Sandy Beach on Good Spirit Lake.
69 - Go ice skating. Whether at an outdoor rink or the new skating trail at Patrick Park, there are plenty of opportunities to lace up and get skating.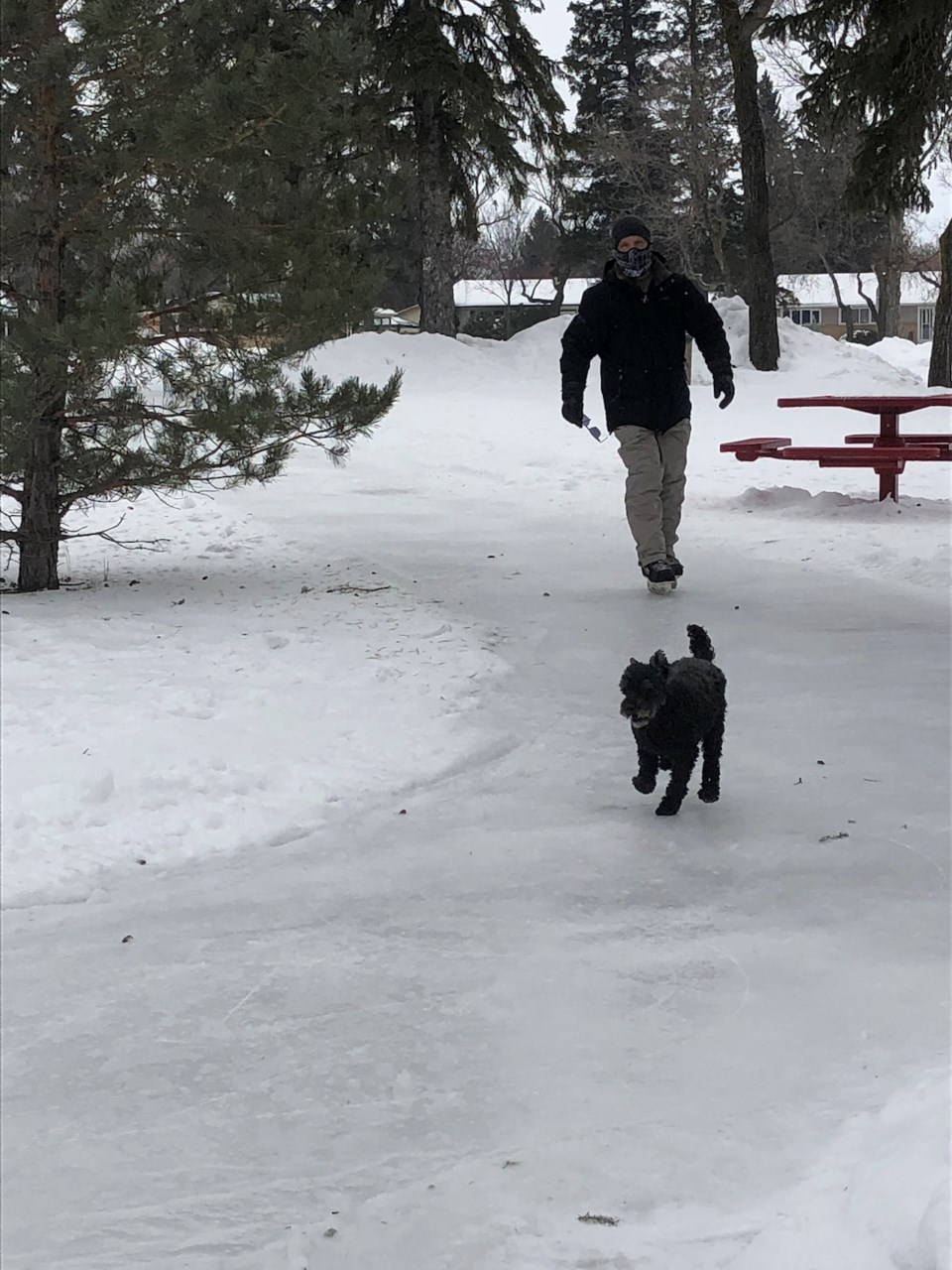 70 - Visit the Orkney stones located approximately 7 km northwest of Yorkton.

71 - Play a game of road hockey. We all did this when younger so recapture some of your youth and grab the stick, just watch for cars.

72 - Learn to play chess – or any great board game you've always wanted to learn but haven't – maybe Go, or Mancala, or Hive or Abalone or even International Checkers.

73 - Stay up late and gaze at the stars. You can do some studying ahead of time so you can identify the various constellations.

74 - Create the world's greatest burger – perhaps make it a competition. Local grocery stores have all the ingredients you need, just bring your creativity and make something amazing.

75 - Organize a scavenger hunt. Whether in your own home or driving around town, it can be really fun to see what you can find.

76 - Create a new cocktail. Whether you want to finish all of the alcohol in your cupboard or leave it out so the entire family can enjoy, there are many flavor combinations out there to explore.

77 - Go snowmobiling. The Sno Riders maintain a wide variety of well marked trails for you to use.

78 - Bake some cookies. Whether you try out a new recipe or make the classic chocolate chip, everyone loves a good cookie.

79 - Visit the shops in downtown Yorkton. Grab a mask and go, there are plenty of businesses with lots of products to choose from, whether you want to get some new clothes, take up a new sport or hobby, or find some food you've never tried before.

80 - Pick a favourite book from your childhood and read a chapter or 2 each night with your family. There are so many great choices from Tom Sawyer to Moby Dick to The Hobbit. You really can't go wrong with a classic.

81 - Go for a swim. The pool at the Gallagher Centre is still open, but there are limits to the number of people who can swim at one time so be sure to call ahead.
82 - Bring out old photo albums and reminisce with the family. This is a great way to tell the next generation about where they come from, the story of their family roots. It could lead to making a family tree as another activity.

83 - Read Yorkton This Week, either online at yorktonthisweek.com or purchase a subscription.

84 - Sit in the hot tub.

85 - Take a book from the 'Tiny-library' at City Hall Park, and sit in the peaceful area to enjoy the first few chapters.

86 - Make homemade bread or buns. The aroma alone is worth the effort, and fresh bread with jam is one of the great treats of home.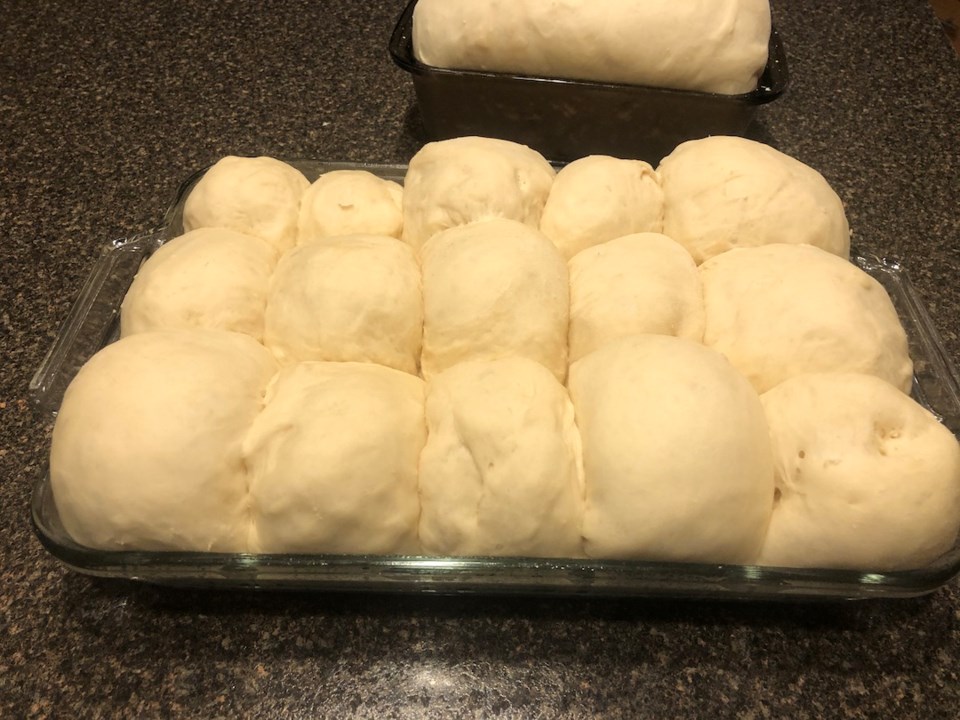 87 - Get a pedicure. It's a great way to relax, and if your partner is reluctant, there's never been a more private time to try it out.
88 - Bring out the Picasso in you and try a Paint by Numbers, there's a variety of kits to choose from and you can custom make your own kit with a family photo, pet photo or any photo you choose.

89 - Binge watch a TV show. There are various services now that make this an easy way to lose a few hours .... days.... weeks.

90 - Head to York Lake, skating and park
91 - Set up an outdoor movie with a projector shining on the garage – Make sure it's your garage. Remember the neighbour was making a supply of snowballs.

92 - Go tobogganing on one of our local hills – Rodney Ridge or Deer Park Golf Course are popular spots.

93 - Take family photos at your favourite scenic location.
94 - Take your dog for grooming. This assumes you have a dog. Taking the neighbour's dog might get you bombarded by snowballs.

95 - Do a good deed and shovel your neighbours driveway. This may be a chance to eliminate their arsenal of snowballs too.

96 - Recycle all your bottles and cans from the last few months. If you're anything like us, the closet is overflowing and you need to make some space. With SARCAN's Drop and Go system, you don't even need to see anyone if you're concerned about COVID-19, just sign up, put the tags on your bags, and they will send you money later. Just remember to take glass out of those bags!

97 - Crokicurl- What game is more Canadian than crokinole? Probably none.What sport are we more passionate about than curling? – OK maybe hockey! But still when you combine curling and crokinole into one activity it is a must try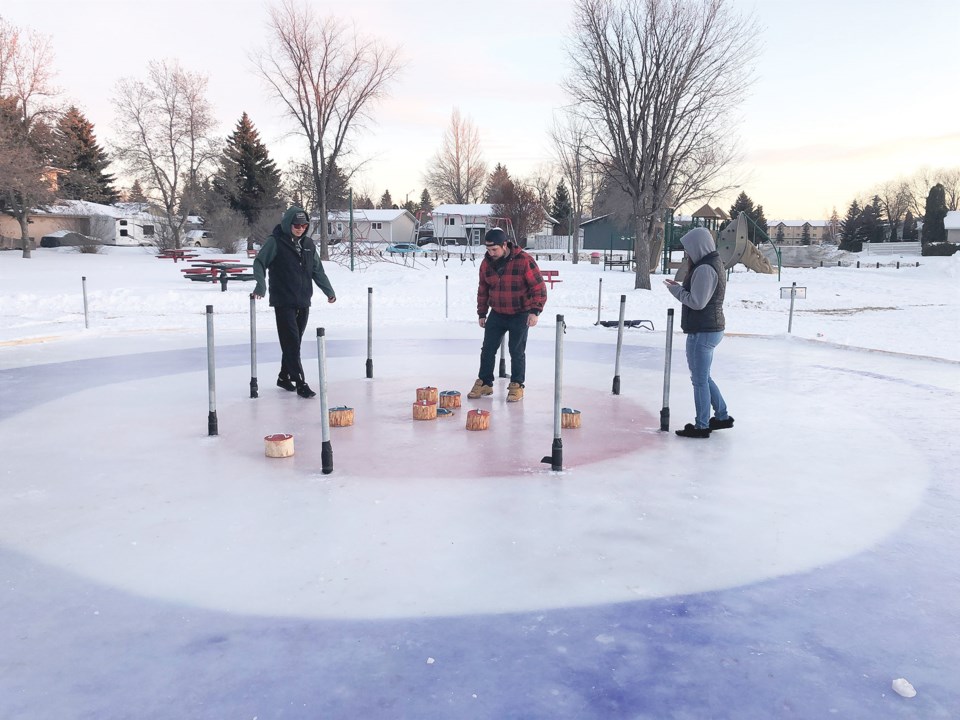 98 - Enjoy the new playground installed adjacent to the old hospital property at Tupper Park (100 Tupper Avenue). The Tupper Park playground addition was part of an overall plan for the city that included a wheelchair accessible play structure at Weinmaster Park (just off Morrison Drive, in northeast Yorkton). The universally accessible playground is a play environment created to be wheelchair accessible throughout the entire structure and surrounding play area with more challenging paths of travel or activities along or beside the wheelchair accessible routes. The accessible play structures also allow parents and caregivers to be nearby and play with their children. Overall, there are more than 35 parks and greenspaces in Yorkton, and if one includes sports fields (ball diamonds and soccer pitches), and buffer/pathway areas, this number jumps to more than 75 individual areas, totalling more than 500 acres. There are eight current playgrounds; one dog park, one skate park, three natural areas, two disc golf courses, eight tennis courts, five outdoor basketball nets, three spray parks, nine ball diamonds, four soccer pitches, and over 10 kilometers of pathways, including paved, gravel, and grass pathways.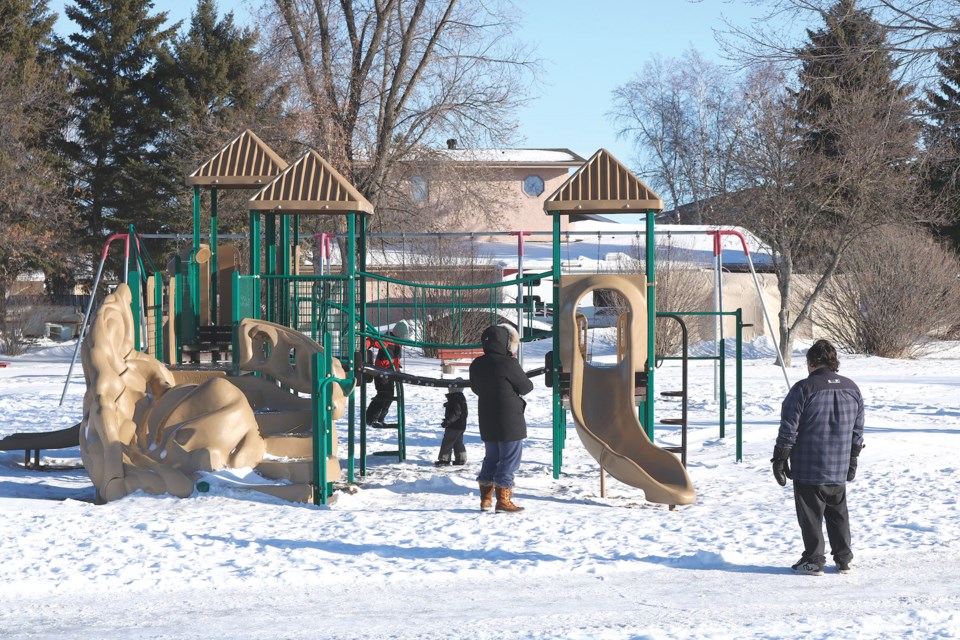 99 - Play some video games. There are plenty of options to choose from, whether you've got the latest and greatest consoles or just have a phone. There are plenty of games that let you get a few friends together for a virtual get together as well. The mostly cooperative game Among Us is free on phones, for example.

100 - Buy five herbs or spices you don't currently have at home and then undertake to try recipes using them for family meals. This one will leave you with a better stocked spice cupboard to experiment with for weeks.

101 - Visit the Yorkton branch of the Western Development Museum and get a selfie with the old steam engine in front of the building and ring the bell. Be sure to share on social media and to send your best to editorial@yorktonthisweek.com