The Fibre Art Network wants to give people hope. Their new touring exhibit, Threads of Hope, showcases a wide range of fabric art with a common theme and visual element tying it all together. The show is now at the Godfrey Dean Art Gallery until Feb. 24.
Co-coordinator Krista Zeghers said that putting together their annual program is a group effort. The membership of FAN proposes and organizes a theme a couple years before the show is set to tour, setting out the parameters and anything requirements that the pieces may have.
This time the pieces are connected by a red thread, typing together the wide range of ways that the fibre art can be created, ranging from the very traditional to the very modern.
"We are a variety of over 100 members from across western Canada so it's nice to have something that gives some unity to the exhibit."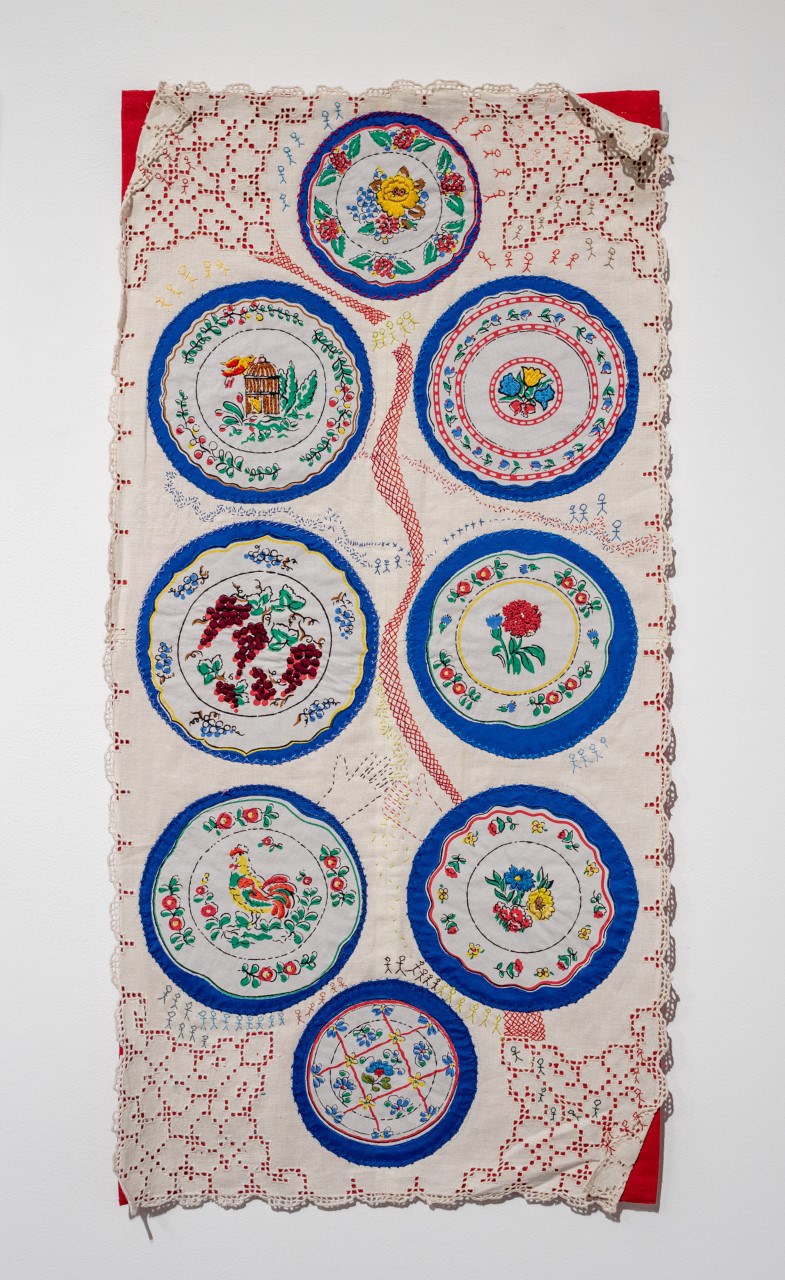 This year, they wanted to get a little bit more political in their thoughts, and for the exhibit to say something. Each member was encouraged to come up with their own statement, but the fabric flowing through the pieces was intended to make the exhibit flow through the room. Each "thread" is the same colour - Kona red - and starts at the same size on the right side of the fabric.
Each artist had a different statement to make through the medium of fabric representing their hope for the future and those themes included the environment, racial equality, and national unity.
"The idea was that there would be some images there that every person going through, every viewer going through would have something to relate to, at least one image they could relate to and in many cases more than one image they could relate to."
The decision to get political and show different images of hope that the artists made happened three years ago, Zeghers explained, but touring in the midst of a pandemic and through a difficult year for many people has gave the show an added resonance. Zeghers said that when the show was in Manitoba, she took the opportunity to see what the audience thought, and was interesting to hear what people thought.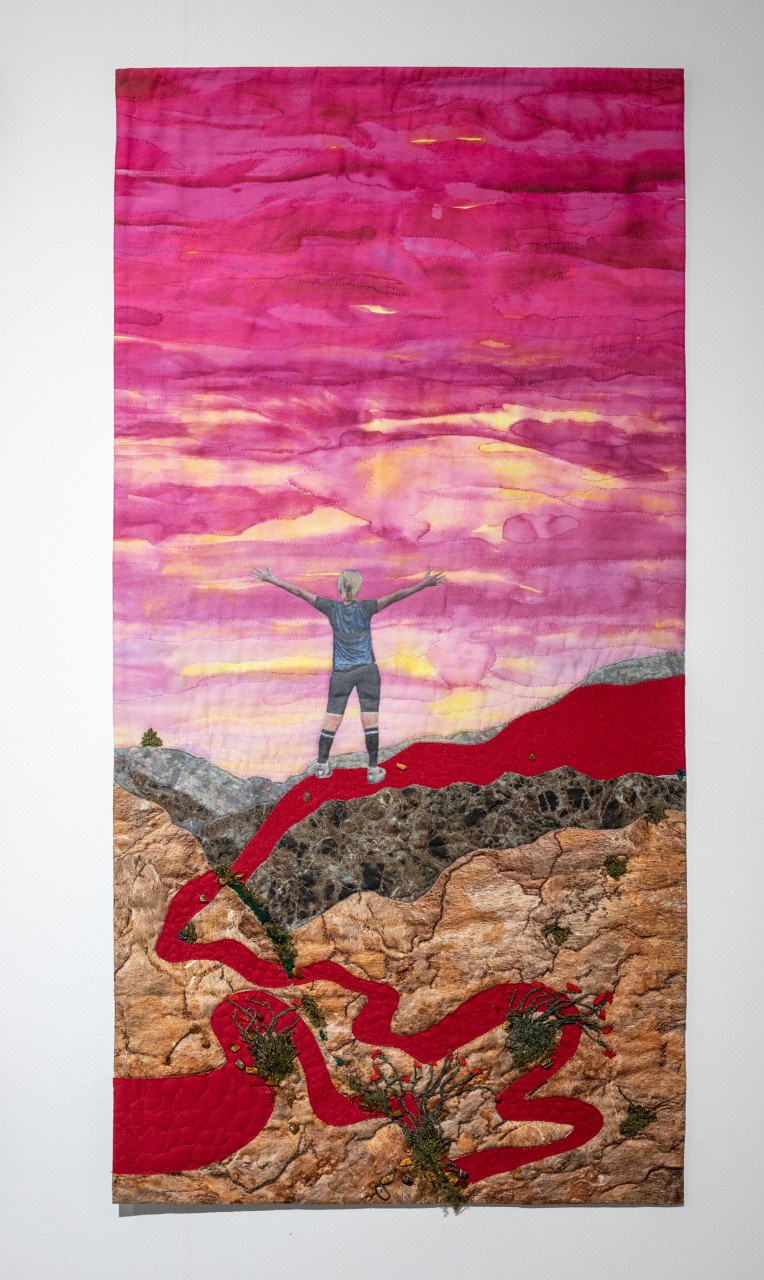 "People were saying things like 'this is perfect, this is exactly what I needed to see, some hope' because during the pandemic everybody was discouraged, right? One of the women said, 'how did you get this exhibit together so quickly?' And I said 'well, it took three years to get together.' She said 'how did you know there was going to be a pandemic?'"
The theme of Threads of Hope was one Zeghers believes is something people need to see during the pandemic, because through lockdowns people still have a hope for the future.
"You want your exhibit to speak to the viewers... This really speaks to the time we're in. Again, it wasn't planned, it's been really interesting to be a fly on the wall and fits exactly to what they need to see right now."
Fibre is a broad category, and Zeghers said that it's unfortunate that a touring show can only be two dimensional, because fabric can be three dimensional as well.
"Anybody can belong, and the unifier is fibre."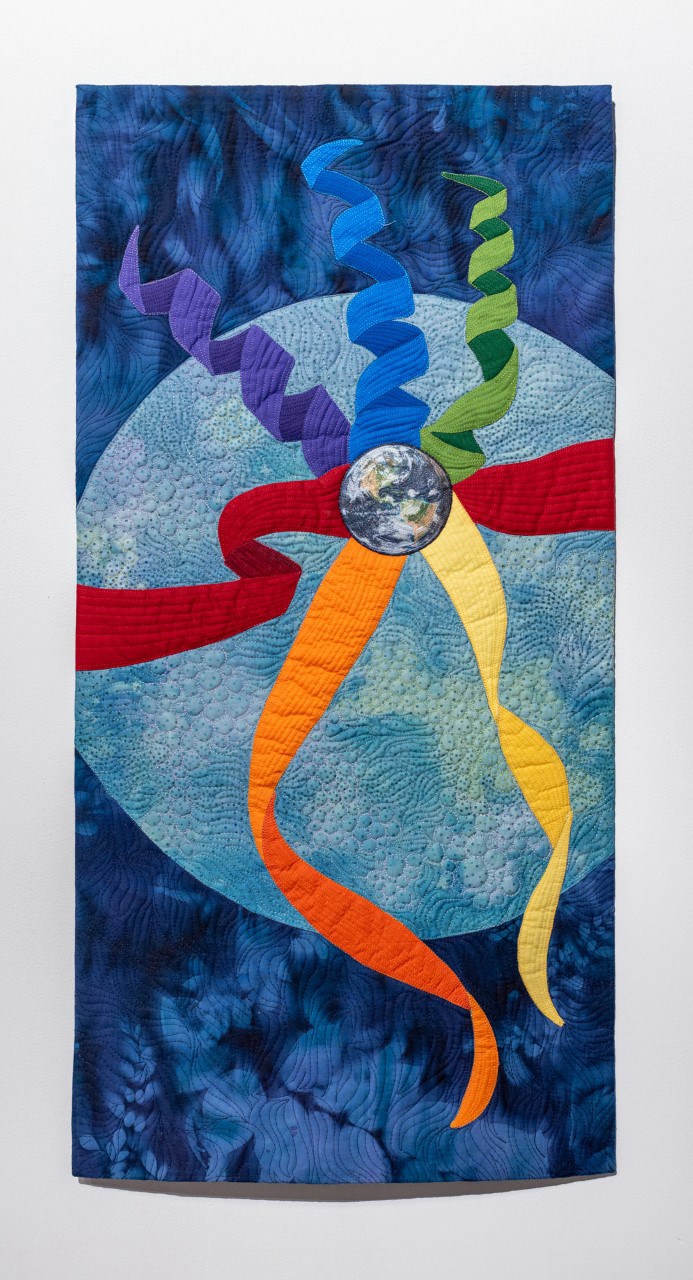 While there are a wide range of techniques, Zeghers said that fibre is a medium people inherently understand
"Everybody understands fibre. We are clothed in it, we sleep in it, our furniture is covered in it, it's a very familiar material, so I think most people are comfortable viewing fabric."
Zeghers said that the fibre is growing as an art form, and more people are picking up the art form. While she saw a decline 30 years ago, fibre has been growing for the last ten years, and rapidly picking up in the past five years.
"You see lots of people picking it up again, whether it's quilting or sewing. In lots of cases it starts with sewing for children... I used to think that spinning was going to be a lost art, who was going to remember how to do that? You see a lot of people taking up these crafts and picking it up again. I think you'll see a lot more of it after the pandemic, because people have had time, and I think they are enjoying using their hands again."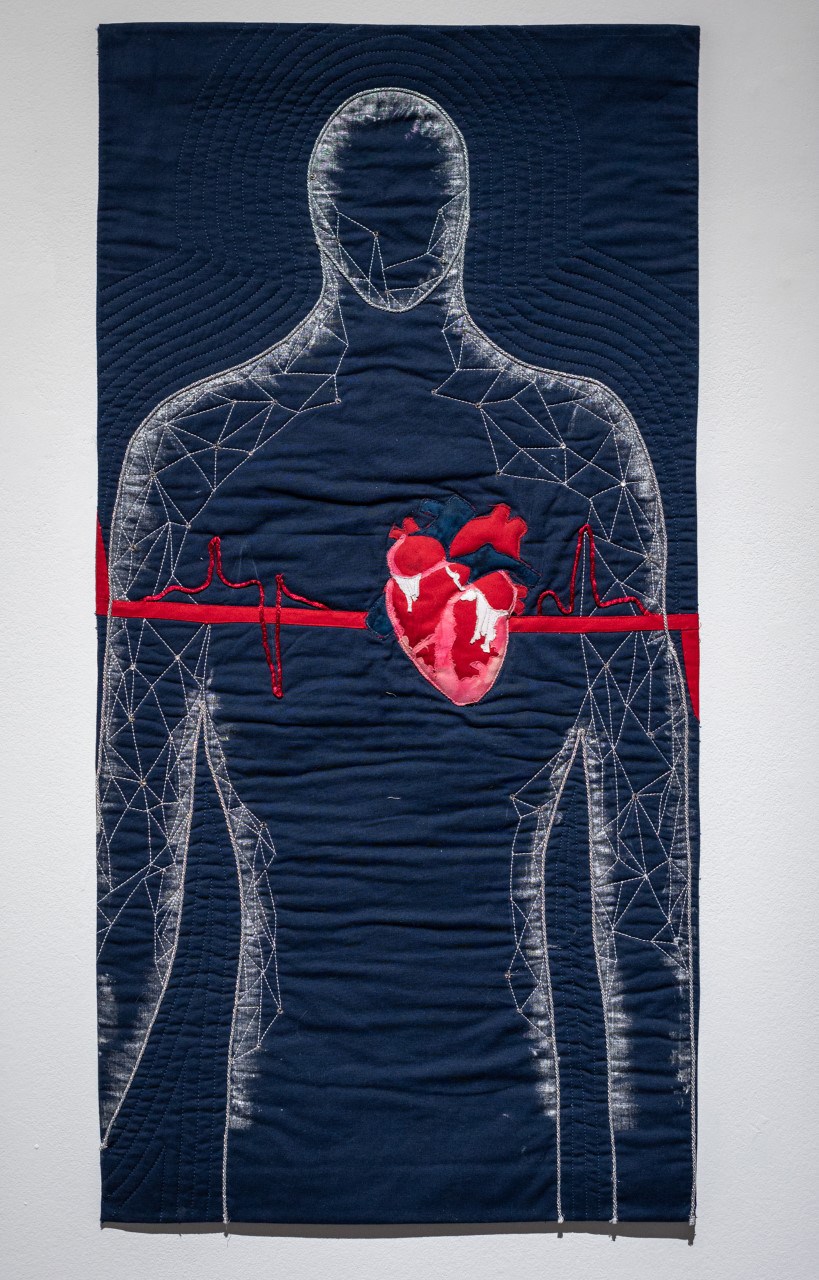 The renewed interest in the art form has lead to new techniques and new approaches, and Zeghers said that is a big reason why the show is so varied,  a mix of traditional and modern forms.
"You're peering right up close and you're thinking 'how did they do they do that?'"
Zeghers is excited to see that fabric is now growing as an artistic medium.
"I think it's wonderful that people are using these skills, and I think it's additionally wonderful that people are having a voice and stating things they believe through their artwork."