Outlook High School played host to junior girls' basketball Districts on Wednesday, February 12, the first time OHS has hosted basketball Districts in roughly 20 years.
The one-day event saw the Outlook Blues host the Rosetown Royals, the Kindersley Kobras, and the Eatonia Spartans.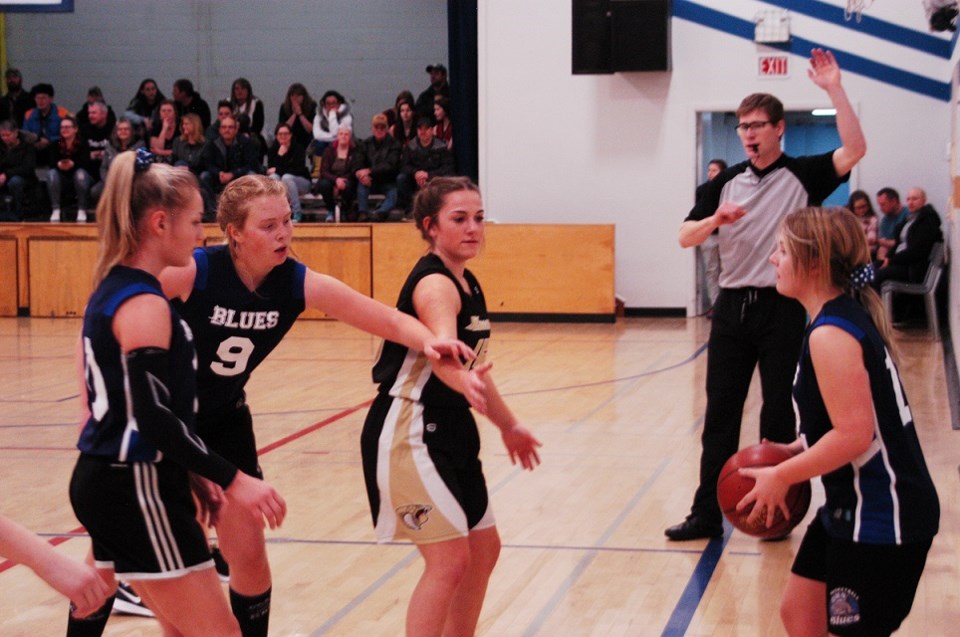 In the first game of the afternoon, the Blues took on the Kobras in a fast-paced affair that saw the skills of both rosters on full display.  Kindersley eventually took the lead and maintained it throughout the duration of the game, despite Outlook sinking some impressive shots of their own through each quarter.  In the end, the Kobras were victorious at a score of 36-25.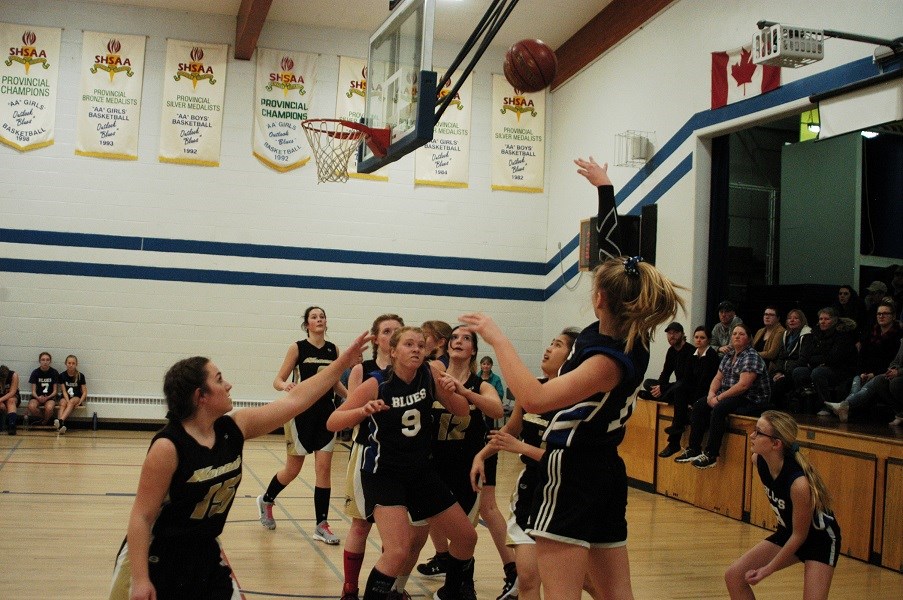 Kindersley's winning ways would continue that day, as they wound up taking 1st Place by defeating Eatonia, becoming West Central District Champions.  The hosting Blues nabbed 3rd Place by defeating the neighboring Royals.
The Kobras are undefeated so far this season, comprised of a strictly Grade 9 roster as the school is a 9-12 facility.