OUTLOOK - The Buffalo Party is positioning itself as the more commonplace group among the growing political picture in Saskatchewan, and it seems that more and more people are starting to show support for the party's everyday approach.
At a town hall meeting held at the Heritage Centre in Outlook on Friday, June 16, Buffalo Party of Saskatchewan leader Phil Zajac spoke to a gathered crowd of approximately 30 people on what the party is about and some of their intended goals, should they gain more power among the political climate in the province.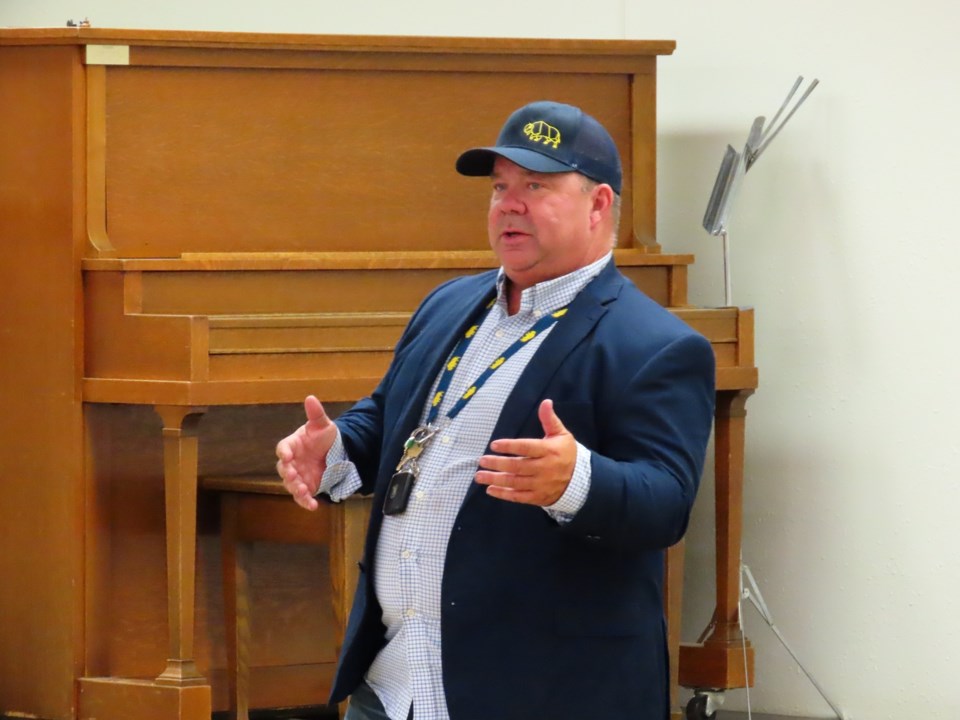 "It's not looking good out there for small town Saskatchewan," said Phil. "The Sask Party has no accountability. This party is the way that politics should be done."
Sharing that he feels Canadians are under attack from the federal government and the U.N., Zajac said that both Ottawa and the province are guilty of fascism, and he doesn't understand why some of the most common things in provincial life can't get done in a timely manner because politicians have to constantly "run things up the flag pole for permission".
"We call ourselves the common group of people - we're not politicians, and so much of this is just plain common sense stuff," said Phil. "I know for a fact that we're going to run this province one day soon."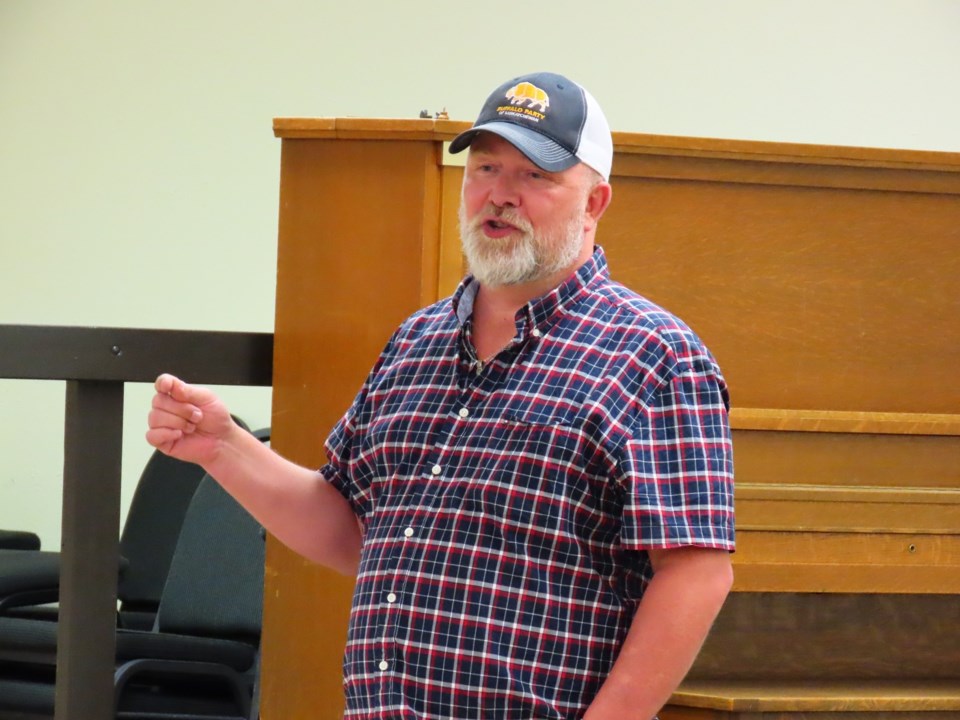 Party member Mark Friesen, a notable name in some political circles and a lightning rod of controversy to some people on social media, also shared a few words with the gathered crowd, speaking on his political stance and why he feels the Buffalo Party is destined to one day be the dominant political party in Saskatchewan.