DINSMORE - It's safe to say that the first concert experience that young Alex Keeler had earlier this month is one that he'll never, ever forget for the rest of his life.
The ten-year old Dinsmore youth, enrolled in Grade 5 at Dinsmore Composite School, attended the Kane Brown concert held at the SaskTel Centre in Saskatoon on December 10. Alex and his mother Megan were enjoying the country show when something very unexpected happened; something that will probably outmatch every gift under the Christmas tree this year.
When Brown was looking for someone to help him sing his hit song 'What Ifs' onstage, it was probably a long shot to think that Alex would get the nod, especially from where he and Mom were sitting at the top of Section B. But that's precisely what happened, and a young boy from small town Saskatchewan ended up feeling like a rock star for some very life-changing and exciting few minutes.
Brown invited Alex up onstage with him and the two of them performed for the cheering fans, making for a pretty special moment for a small town kid, according to his mom, Megan.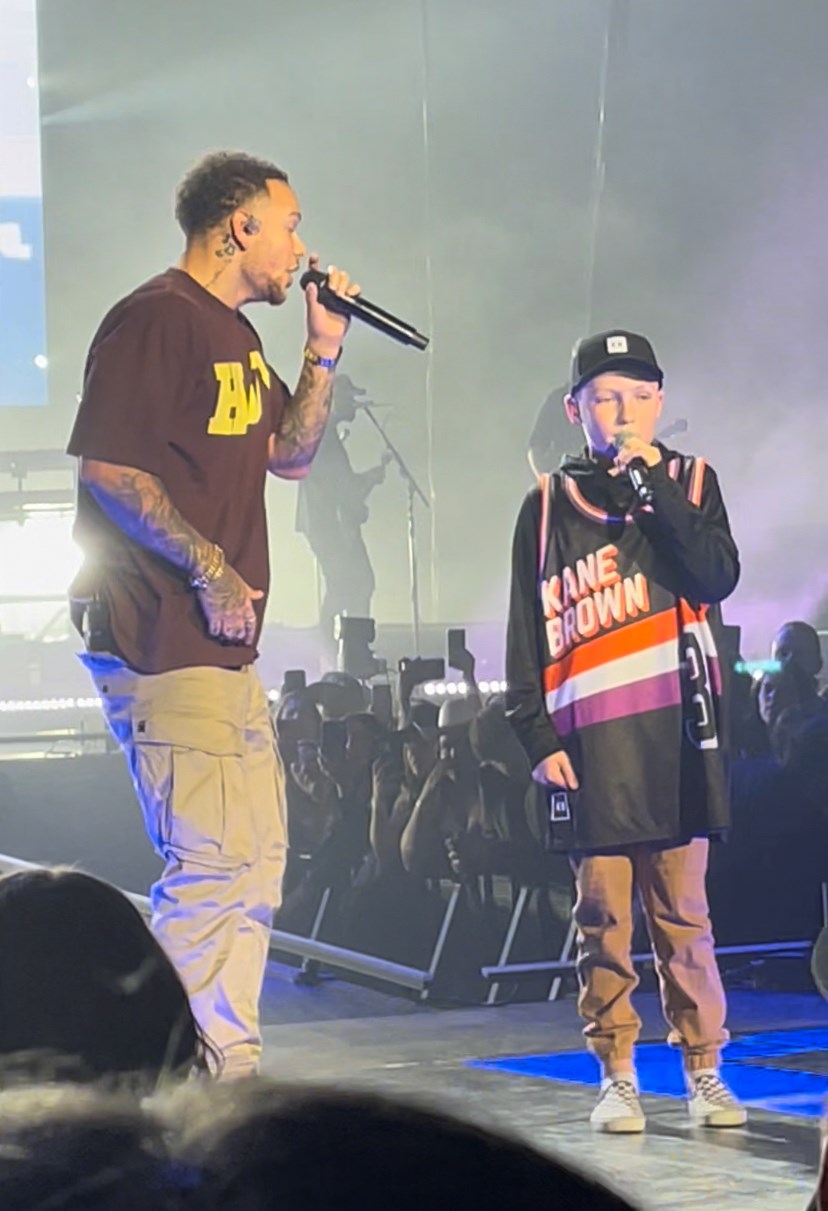 "Never in a million years did I ever think Alex would get waved to come down to the stage and sing with Kane Brown," she said. "My son was so excited! Kane is his favorite artist and this literally made his dreams come true."
We're sure that young Alex will always remember the night that one of his wishes came true on a stage in front of thousands of people. It's the very stuff that makes for real-life Christmas miracles.