OUTLOOK - The latest production by the Outlook High School's Drama Club was something of a step-by-step survival guide for those worried about having to live among the undead in the near future.
'10 Ways to Survive the Zombie Apocalypse', which played to an audience in the school gym on Wednesday night, February 8, showcased its cast to getting silly, getting creative, and well, getting eaten depending on the outcome of any of the ten aforementioned ways to ensure you don't become a slumbering zombie's next Happy Meal.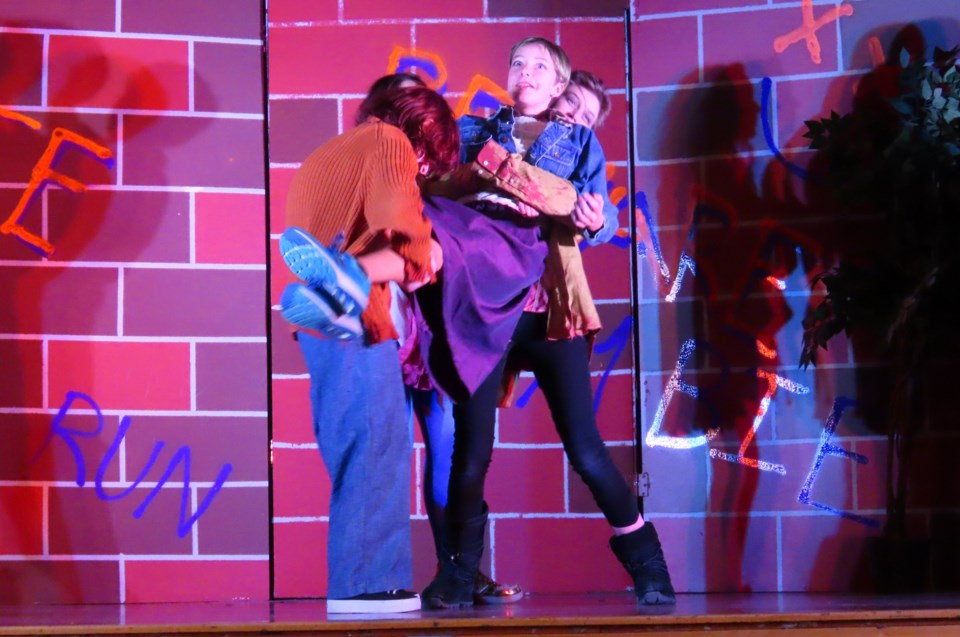 Directed by teachers Rob LeBlanc and RaeAnne Diedrich, with makeup by Karla Duchesne, costuming by Louise Loewen, and set design and props by Lily Farden, the show included a cast of 11 players, comprised of both humans and un-humans.
The living side of the equation included Ray Sarvis as Jimmy, Kaitlyn Hill as Sam, Isabella Theoret as Christy, Jossalyn Ziegler as Susan, Jordyn Armstrong as Susan/Girl, Claire Thompson as Nanna, and the show's two narrators providing context to each step of the survival guide, Becky Klop and Moxxie Gonder. As the anchors of the show, these performers carried the production and provided laughs along the way with both their actions and reactions.
Those on the living dead side of the fence included Brooklyn Klop, Isabella Stadler, and Hailey Andres, who moaned, clomped around, and ate the living cast members with a noticeable appetite.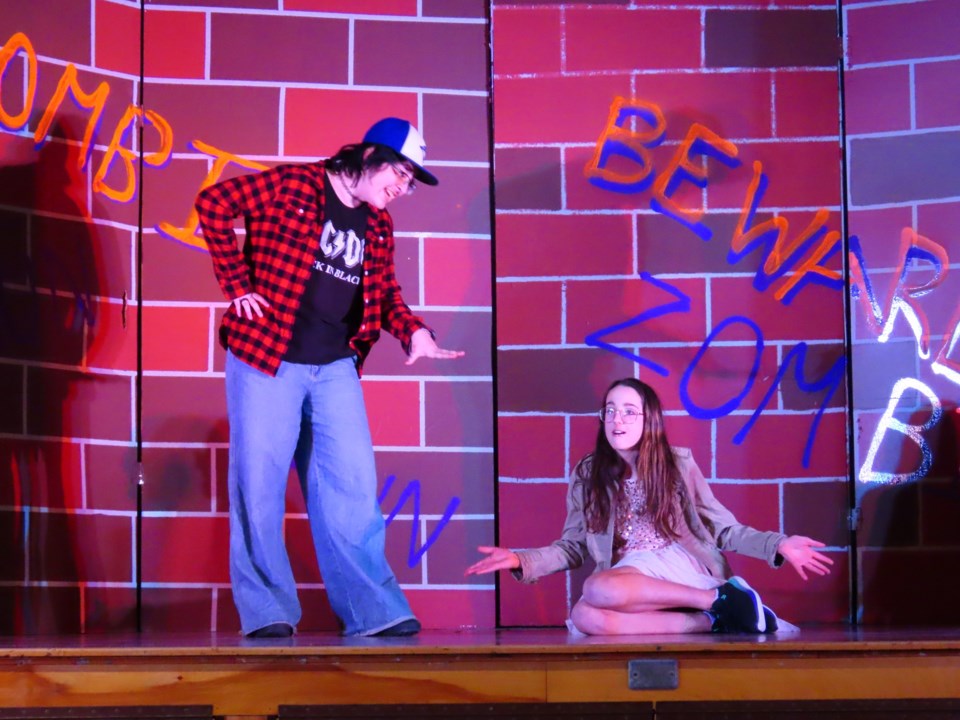 It was obvious that the young performers were having fun onstage, and aside from putting on an entertaining show, that's kind of the point of it all. From the looks of some of the talent on display, a few names might be interested to pursue a role in a future production by Outlook's performance troupe, Equinox Theatre.