David Milgaard - advocate for the wrongfully convicted - is demanding that Saskatchewan's Justice Minister exonerate Odelia and Nerissa Quewezance.
The sisters were sentenced to life in prison on second-degree murder charges in 1994 for the death of Anthony Joseph Dolff of Kamsack. A young offender, who was 15 at the time, was also convicted.
"The important thing is he exonerate both Odelia and Nerissa. The second thing is he immediately squashes the warrants out for Nerissa's arrest. Why do you arrest a wrongfully convicted person? The third thing is to give an interim compensation payment to the families. Give them some money so they can survive this terrible situation."
Milgaard said he has faith in the people of Saskatchewan and Canada.
"I know that Saskatchewan people - and Canadians - all believe in what is right and just. It's not just David Milgaard demanding that this be done, it's the people of Saskatchewan and Canada," said Milgaard. "They stood up for me. They will stand up for Odelia and Nerissa."
A spokesperson from the Saskatchewan Justice Minister's office said the ministry is aware of the concerns that have been raised in this case.
"The ministry is currently working to gather additional information," said Margherita Vittorelli.
Odelia appeals to federal government
Odelia – who has spent almost her entire life institutionalized in an Indian Residential School and then in prison for a crime she says she didn't commit – is also pleading for her release. She pleaded to Prime Minister Justin Trudeau and Justice Minister David Lametti.
"I just pray that the Prime Minister and Mr. Lametti wake up and understand how me and my sister were treated," said Odelia in a phone interview June 6.
"As an Indigenous person we are always being mistreated. It's so unfair."
Prime Minister Justin Trudeau was contacted for comment but didn't respond.
Federal Justice Minister David Lametti's office responded saying for privacy reasons they can't comment on particular applications.
Spokesperson Melissa Gruber, however, added that should an application be made, the Criminal Conviction Review Group (CCRG) conducts a review on the Minister of Justice's behalf and advises the Minister on the appropriate remedy, if any. The Minister will then review relevant material and decide, on the basis of the facts and the law, whether a review application should be dismissed or allowed. Individuals who have exhausted their rights of appeal can apply to have their convictions reviewed.
Odelia and Nerissa maintain their innocence
Odelia and Nerissa have maintained their innocence for almost 30 years.
Odelia held an eagle feather as she proclaimed her innocence and pleaded to be released.
"I didn't murder (Dolff). I'm holding an eagle feather when I talk," she said.
"I always believe in my culture. When you hold an eagle feather you have to speak the truth and I'm speaking the truth. The eagle feather represents honesty; it's like holding the Bible but this is our way.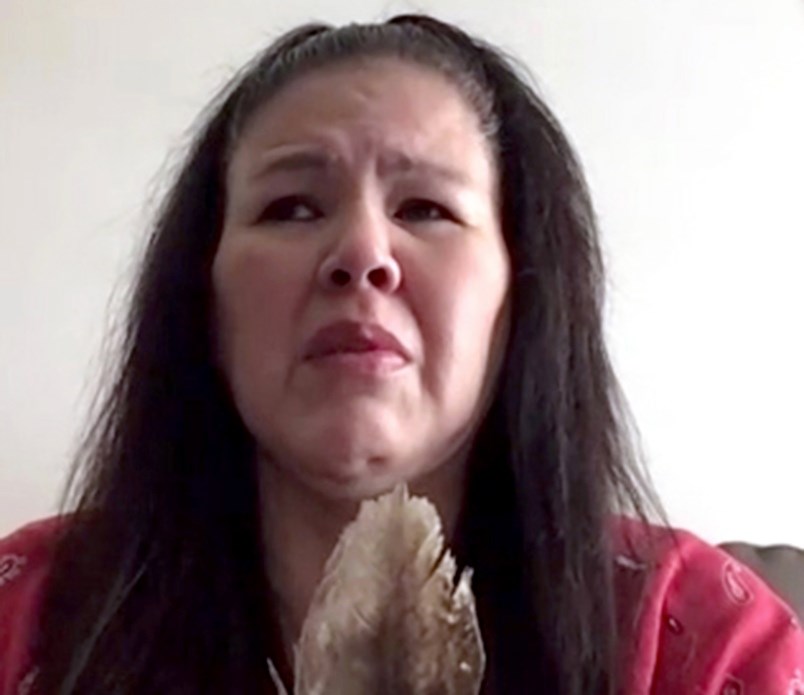 Milgaard understands Nerissa being on the run
Nerissa has been wanted on a Canada-wide warrant for the last three years for parole violations. She spoke to the Battlefords News-Optimist on the phone from an undisclosed location and said she has no intention of turning herself in.
"I'm living the dream I never had," she said.
Milgaard – who was wrongfully convicted for the rape and murder of nurse Gail Miller in Saskatoon in 1969 and spent 23 years in prison before being freed – said he understands how Nerissa feels and said the warrant for her arrest must be quashed.
"She doesn't want to give herself up because she has done nothing wrong," said Milgaard in a phone interview.
"I know what it is like to sit down and live inside a cage or live locked up while all of this is taking place and people are aware that you are not guilty," he added. "It's probably the most horrible feeling in the world to know that everybody knows you should be free and you're not free."
Milgaard escaped for 77 days in 1980.
"I was dying a little bit every day inside prison," said Milgaard. "I feel bad about it now because I promised my dad I would not run away while I was going to a special outing I was escorted out. But I knew before I left the penitentiary that I was going to go.
"I wanted my freedom and I did end up taking off and going to Toronto. I got shot in Toronto. The RCMP shot me with a shotgun in the middle of my back and I almost died."
Independent Criminal Case Review Commission
In 2019 Ruth van Vierzen and Milgaard formed a working group to promote the idea of an independent criminal case review commission. The group also includes Ron Dalton, who served eight-and-a-half years in prison after he was wrongfully convicted of murdering his wife, lawyer James Lockyer who is the founding director of Innocence Canada, and Lori Kuffner who is a social justice documentary filmmaker.
During the 2019 federal election campaign, the group obtained commitments from party leaders to create the commission if elected. After being re-elected in 2019, Prime Minister Justin Trudeau committed to the establishment of an independent Criminal Case Review Commission to make it easier and faster for potentially wrongfully convicted people to have their applications reviewed.
Milgaard's group met with Canada's Justice Minister David Lametti to discuss the commission. Lametti appointed Harry LaForme, former justice of the Ontario Court of Appeal, to lead the public consultations on the creation of the commission. Juanita Westmoreland-Traoré, former judge of the Court of Quebec, joined in conducting the consultations.
On June 7 LaForme and Westmoreland-Traoré launched their consultations on the creation of an independent Criminal Case Review Commission.
But Milgaard said things are moving too slow.
"They could have had this up and running six months ago," said Milgaard. "They are taking way, way, way too long to get it off the ground.
"It was highest priority. It was top of the list of Trudeau's things to see done in relation to justice and here we are a year into this and only at the review stage to see what this commission should be like.
"It's very important this new commission is up and running and people get out of their cells, their cages. It doesn't make sense to keep them locked up."
Van Vierzen agreed.
"We are doing our best to be patient. It was our feeling it was going to be a virtual event anyway so they could carry on regardless of COVID restrictions," said van Vierzen in a phone interview.
Prime Minister Trudeau's office was contacted for comment. They didn't respond.
Role of the independent commission
The commission, once created, must have broad investigative powers to have access to police records so evidence can be fully explored that may not have been explored, or accessed during the initial court proceedings, said van Vierzen.
"If the police are doing their job lawfully then they should have no concerns right," she said.
"My take on it is if there is push back from anyone who works in the judicial system then that tells me they lack confidence in how they do their job and that perhaps they are concerned, that, on closer scrutiny their work may in fact be called into question, which is the whole point of this commission.
"If there are wrongfully convicted people then something broke down in the process."
She said the new commission would perform a vital check on the judicial system.
"You hear of these situations where evidence was not disclosed or evidence was destroyed. I believe if the people who work in the justice system know there is going to be a commission that will be independent and investigate examples of wrongdoing, then inherent in that we will have accountability.
"We don't have accountability," she added.
Milgaard said the problem with the current appeal system is that appeals are sent back to the courts, or Supreme Court, which are part of the system where the wrongful conviction took place.
"The very same people that were responsible for these mistakes, even though they may not be the actual people being reviewed, are part of the same system," said Milgaard.
"It's really, really sad to say it but right now the way things are sitting here in Canada, the wrongfully convicted are being held hostage - hostage - by the justice department. There have been cases that have been identified as miscarriages of justice and (the wrongfully convicted) are still in prison. They are being held hostage by rules.
"This whole new commission is going to make sure this doesn't take place anymore," said Milgaard.
New commission may help Quewezance sisters
Van Vierzen said the new commission would likely help people such as the Quewezance sisters.
"The important thing about their case, I understand someone has come forward and confessed," she said. " The confession has been reported (on APTN).
"This is where the system doesn't work," she added, and asked why are the sisters still in prison?
"The system is unacceptable. We can't just say it's the judicial system, it moves slowly. That's unacceptable when we have evidence; when someone says I'm the one who did it, things should move quickly.
"They (sisters) should be released with an apology and compensation and the people who were involved in the wrongful conviction that work in the system need to be held accountable," said van Vierzen.
Senator Kim Pate also said she is stunned the sisters haven't been exonerated.
"Someone else confessed. Why there hasn't been a review of their case is beyond me," said Senator Pate during a Zoom media conference. "There needs to be an immediate review of the convictions of Nerissa and Odelia."
ljoy@glaciermedia.ca