ASSINIBOIA - A fundraiser for the Assiniboia Legion will be running from November 2022 until July 2023 or until sold out with 100 per cent of profits donated to the Legion.
There will be a limited number available of rigid customized signs. These signs will line Main Street as a remembrance of soldiers who have fought for our freedom.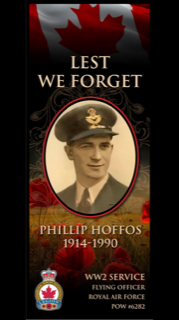 The rigid sign will be attached to the existing banner brackets along Centre Street. Photos, ranks and dates will be supplied by the purchasers of the individual banners. Each banner will be double sided and will feature a different soldier on each side.
The hope is that the Town of Assiniboia would support this initiative by storing, securing and removing signs annually. The signs should be put up in September and removed after Remembrance Day.
Production would be through Able II Print.
All purchases to the program will be eligible for a Legion receipt.
To kick start the campaign during the month of November a print of actual size will be displayed in the Carpet One Window.