Hundreds of truckers and thousands of supporters have officially arrived in Ottawa for the "Freedom Convoy" rally on Parliament Hill.
Vehicles of all kinds began rolling into Canada's capital on Friday night, with many more rally attendees arriving throughout the day Saturday, with the rally itself slated to start around 12 p.m. and run throughout the weekend.
All told, local officials in Ottawa were expecting around 10,000 people to show up Saturday and Sunday, bringing with them a variety of concerns that range from vaccine mandates to general rights and freedoms they feel are infringed.
"I can travel freely through the border and not be in contact with anyone. Yet I'm locked into my own country right now," rally participant and Ottawa resident Tom Pappin told the Canadian Press. "I can't go on a holiday. I can't go to a restaurant, I can't go bowling. I can't go to a movie. You know, these are things that it's just gotten out of control."
A similar sentiment was held by Montreal resident Chris Eid, who told CTV News that many were on site "fighting for freedom and liberty."
"I just want Justin Trudeau to come talk to the people, to his people. He's supposed to unite us and he's been doing the opposite, unfortunately," he said.
Some protestors plan to stay in Ottawa longer than this weekend, with Don Finlayson of Oshawa, Ont. even expecting a two- or three-week stay. A construction company manager, he was one of many who carried concerns far beyond the pandemic.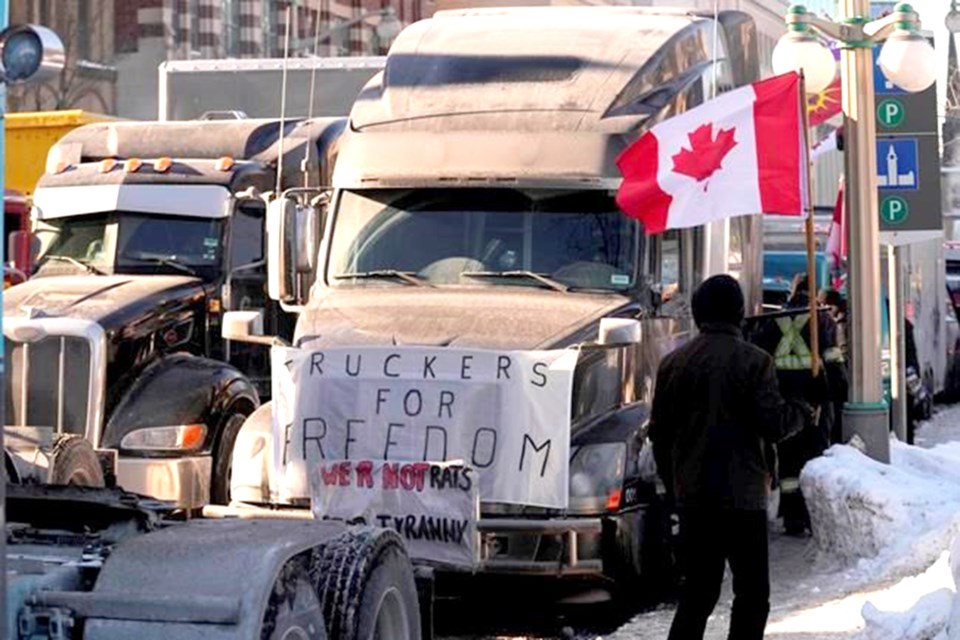 "It's not just about the jab. Like everybody thinks all the truck drivers here are worried about the mandate. We're not," Finlayson told CTV. "We're here for the Indigenous who have no fresh water. We're here for children not to wear their masks 10 hours a day. We're here for the homeless, we're here for the veterans … This is not the way it goes. We need to make sure that all our Canadians stand together."
As expected, there were some in the crowd vehemently opposed to COVID-19 mitigation efforts, including Ottawa's Mike Commodore, who expressed his personal dismay at the booster regimen to CBC News.
"How many boosters is it gonna take? Wake up, people. How many boosters? People who've taken the two shots, they're still coming down with COVID-19. They're still testing positive. So, where's the science? What science? It's amazing what government scientists will say when their paycheques depend on it," he said.
Karen Klus, from Niagara-on-the-Lake, Ont., told the Canadian Press she hoped to see the protests continue until concerns were addressed -- however long it may take.
"We need to fix this. We've got this amount of momentum going," Kus said, adding that she was also disappointed that Trudeau didn't speak with rally-goers on Saturday.
The Prime Minister was moved to a safe location at the start of the rally and as crowds began to grow.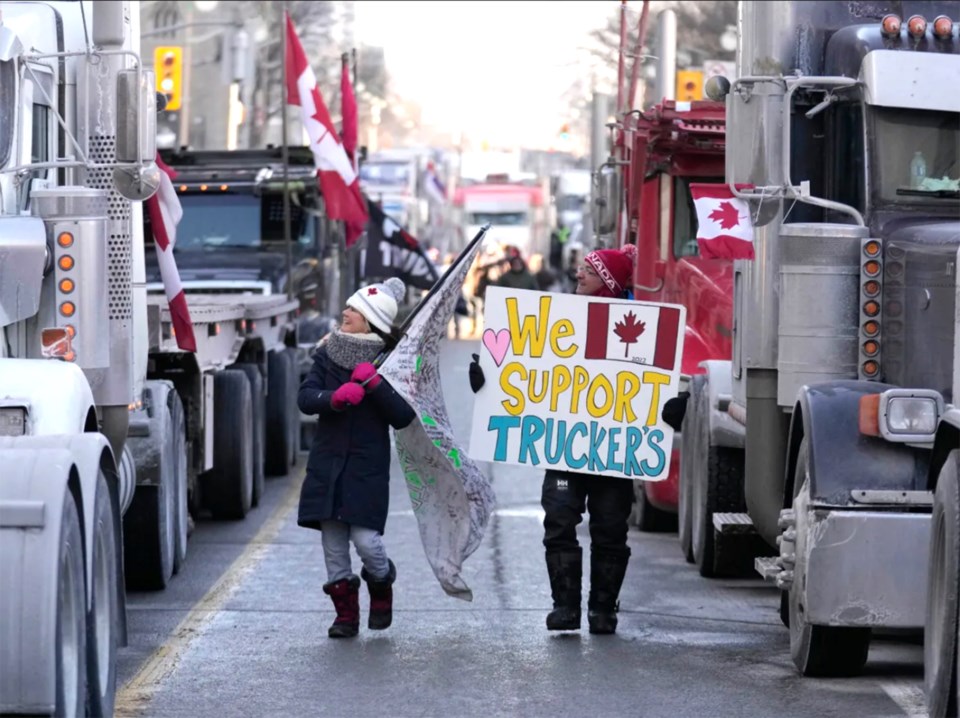 Phil Powers, a truck driver from Oshawa, Ont., hoped to see government engagement in the near future but was pragmatic about the situation.
"It's a nice thought, but I don't think anything will happen immediately," he told the Canadian Press. "This is the Canadian space to have the debate, so that's why we're here."
Smaller rallies were held at provincial legislatures all over the country during the weekend, including the Saskatchewan Legislature in Regina.
Saskatchewan Premier Scott Moe issued a statement calling for the cross-border vaccine requirement to be lifted, in addition to pledging to end the province's proof-of-vaccination policy in the near future.
Be sure to keep an eye on the National News section of MooseJawToday.com for more on the rally as it happens.