REGINA — Saskatchewan is no stranger to paranormal activity, as the most seasoned of ghost hunters know, and there's plenty of opportunity to catch a glimpse of lingering spectres of the past right here in the Queen City.
Here's a rundown of the most talked-about spooks in Regina, and just a warning: they're not for the faint of heart.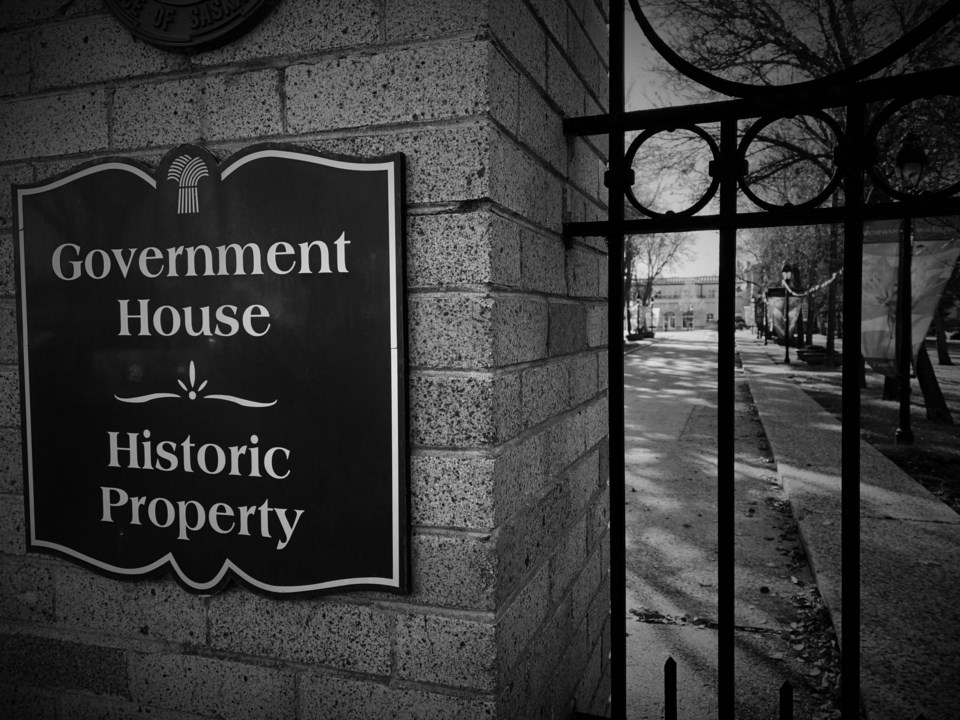 Government House:
Possibly the most famous haunted hollow within city limits is one also best known as a popular tourism stop: Government House, the Victorian-style residence built in 1891 that served as the home and office for Saskatchewan's Lieutenant Governor and family.
Now, the residence portion of the building is a heritage museum staged to mirror it's state in 1905 and, some say, home to what may be the city's most well-known apparition, known colloquially as Howie.
Some believe that "Howie" is actually a man named Cheun Lee, a former cook who served Lieutenant Governor Archibald McNab, who held the office from 1936 until 1945. Cheun is supposedly the only person reported to have died in the house and, according to eyewitness accounts, he is believed to still remain present in the home he served during his life.
Government House employees say that Howie's footsteps are often heard walking around the house, distinctive because of a pair of slippers Chuen was known to wear, and his figure sometimes appears in what used to be the home's kitchen.
Howie also does his best to continue managing the house in his own way, including stubbornly relocating or rearranging items until staff leave them where he wants them to be.
But many also believe there's more than one spirit lingering in the Victorian home.
Staff say that other unusual things often occur, like the sound of ghostly footsteps and music boxes playing when no one is around. Sometimes, artifacts like chairs will turn up in different rooms with no explanation. Doors open and close on their own.
Some claim that they've looked into mirrors in the home and seen mysterious faces reflected next to their own.
Other accounts say that unexplainable cold spots can be felt in the nursery wing of the residence, and the sounds of crying and laughing children echo with no apparent source.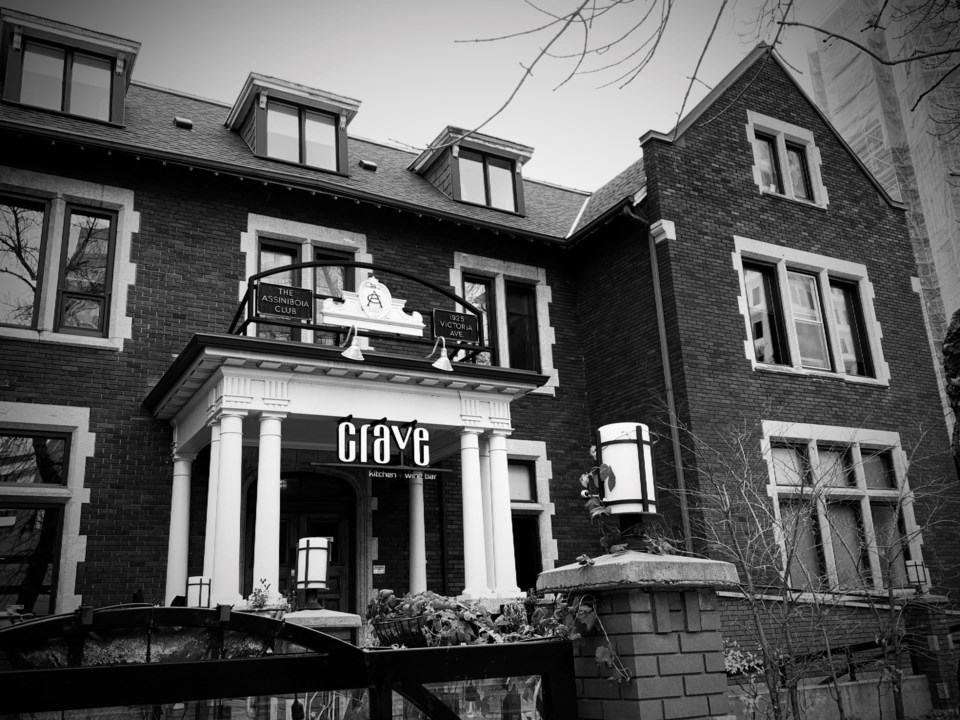 The Assiniboia Club:
Located at 1925 Victoria Avenue is a beautiful three-story brick building, originally built in 1912 to house Regina's most popular gentlemen's club: The Assiniboia Club, established in 1882 and closed in 2007.
Now, the building's historic walls play host to Crave Kitchen & Bar — but only the lower floor. The upper floors remain closed to the public.
Back in it's 1900s glory, club rules said women were not allowed inside the building, although members were known to have often snuck prostitutes into the upper floor bedrooms to supplement their carousing.
According to local whispers, one of these women was rumoured to have been murdered with an axe in a private room on the third floor, at the behest of one of her clients.
Her spirit is said to still wander the halls of the former social club, appearing in windows and making terrifying noises.
Some say they have seen the figure of a beautiful woman beckoning to them, only to disappear when they get close. Others have witnessed disembodied voices, flickering lights and items moving on their own.
One employee of the building's former business, Danbury's Restaurant, said they once witnessed a set of foot-tall decorative vases hover in mid-air in the middle of the room, on their own.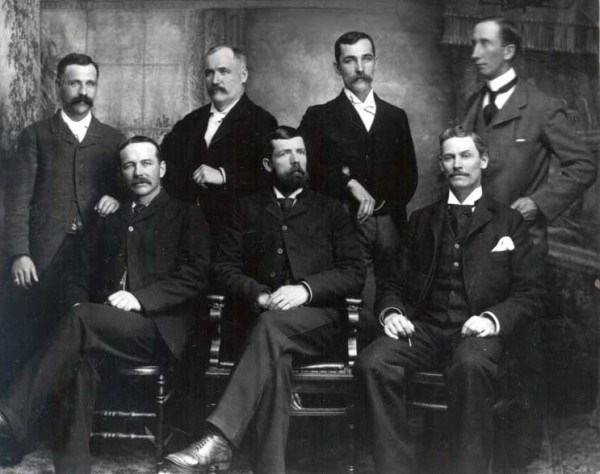 University campus:
The University of Regina is another famous supernatural hotspot, placing it on the list of top haunted spots in the province.
In 1920, the Regina College, as the U of R was known as back then, was the site of a typhoid outbreak that closed campus down entirely, quarantining staff and students.
The girls residence was closed and converted to an infirmary, to treat the 78 people who fell ill. Eight students and one teacher perished.
It's said that apparitions of former nurses, doctors and patients from the deadly outbreak can still be seen walking the grounds.
There are also whispers of the ghost of a pilot, rumoured to have died after falling off a tower of a building during a party, held while the college was an air training centre in World War II. His figure has been spotted, always shadowed and in uniform, walking the halls and the area around the building where he is said to have perished.
Then, there's Darke Hall.
Darke Hall is a 610-seat auditorium still located on campus, opened in 1929 thanks to an enormously generous donation by benefactor Francis Darke, best known as Regina's youngest mayor and for his illustrious career as a real estate mogul and businessman.
Originally called the Darke Hall for Music and Art, it served as the city's main music hall until the 1970s. The Regina Symphony called it home for more than four decades.
Darke was inordinately attached to his beloved venue, so much so that following his death in 1940, his funeral was actually held in the building.
And while Darke's physical form was entombed in his family's mausoleum, still located in the Regina Cemetery, many believe that his spirit stayed behind within the walls of Darke Hall.
Some people say they have seen a ghostly apparition of a man, dressed in early 20th century clothing, believed to be Darke, wandering the halls to continue checking in on a building he helped bring to fruition.
Performers and guests also say that just like in life, Darke continues to attend concerts and performances at Darke Hall, lingering in the audience — sometimes in his former seat, according to some — to enjoy the show. But he always disappears once the stage curtains close.
Darke Hall has been featured as a spooky story in the Haunted Canada book series, and in the popular show Creepy Canada — and doesn't that say plenty?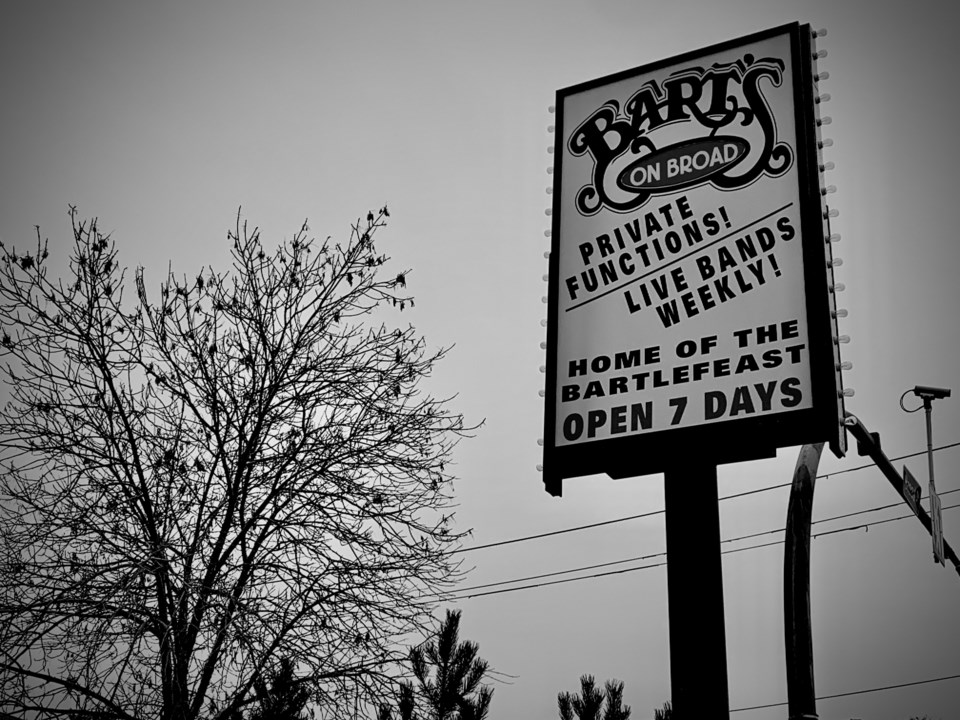 Bart's on Broad:
Although the former restaurant and nightclub itself is now closed, Bart's on Broad has another fascinating supernatural story to tell.
Located in a century-old building at 1920 Broad Street, Bart's once welcomed the presence of a benign spirit that few rarely saw, but many experienced his mischief.
Previous staff said they believed their ghostly guest, who they called "Buddy," was likely the spirit of Kid Letowsky, a gunslinger who was shot and killed in a gunfight with famous outlaws Butch Cassidy and the Sundance Kid in Butte, Montana, sometime during Cassidy's reign of terror in the late 1890s or early 1900s.
But why would an outlaw's ghost from Montana be in a Saskatchewan bar?
According to a story told by the bar's previous owners, it's because the antique bartop at Bart's was the same one from the saloon where Cassidy shot Letowsky almost a century ago — complete with the deadly bullet hole still gouged in its surface.
And the spirit of it's victim, still attached.
Letowsky reportedly teased staff and patrons in small, unharmful ways, like moving glasses when servers reached for them, hiding small objects like pens or keys and turning on the unplugged jukebox to play music.
He also was said to have liked sitting in the nightclub's archway, an original feature of the building that was almost as old as Letowsky himself, and he once appeared fully to a bartender behind the bar to which his spirit is supposedly tethered.
Honourable Mentions:
If your supernatural cravings still aren't satisfied after all that, here's a few more ghostly gotta-see's in Regina to check into:
Regina General Hospital: Reports of several spirits still lingering in the halls of this hospital, first built in 1909, are plenty — including the apparition of an older nurse rushing around with inhuman speed and disappearing figures of patients wandering the halls.
Casino Regina: The location where the casino now resides, previously home to the city's train station, is definitely a must-go to experience paranormal activity, including sightings of train station employees, a ghostly unknown woman seen in the upper levels of the casino, first captured in a photo of an empty room in the 1930s, and in the basement, a previous prisoner who still haunts the jail cell he died in to escape trial.
Saskatchewan Science Centre: Plenty of sightings of unusual spectres have taken place in this popular family destination, including reports of a disembodied man's voice yelling for help, a little boy in a conductor's hat who joins school tour groups but vanishes when approached, and a malevolent female spirit who doesn't like men and follows them around the building.
The McKillop Residence: This century-old home located at 1800 College Avenue has an incredible list of paranormal sightings and experiences with more than one spectres — including a woman in a wedding dress hovering outside a second story window. The creepiest part: no records yet discovered confirm that anyone has ever died on the property.
Bushwakker Brewpub: According to stories, original building manager James Strathdee angrily haunts the pub after supposedly shooting himself with a shotgun across the street in the 1930s — although some theories speculate that it wasn't Strathdee who fired the gun that took his life.
Centennial Market: A local Regina medium says that the former Sears outlet building, first built in 1918 by Eaton's Company and now home to the Centennial Market, has 13 regularly appearing spectres and up to 100 ghosts total within its walls. She offers monthly tours of the empty second floor, for those hoping to catch a glimpse.