Tommy Gun's Original Barbershop, the Chicago-style barbershop, known for its unique blend of timeless style and modern amenities, is offering a $1,000 signing bonus for full-time hair stylists and barbers.
The locally owned location is on the lookout for pomade prodigies and razor rockstars who are not only passionate about delivering exceptional services to customers but also committed to their own professional development. Ideal candidates are those who thrive in a fast-paced environment, possess excellent customer service skills and enjoy interacting with a diverse clientele.
"Someone who likes working in a fast-paced barbershop, has great customer service, and loves interacting with and meeting new people everyday would be a great fit for Tommy Gun's," national trainer Ciara Teo says.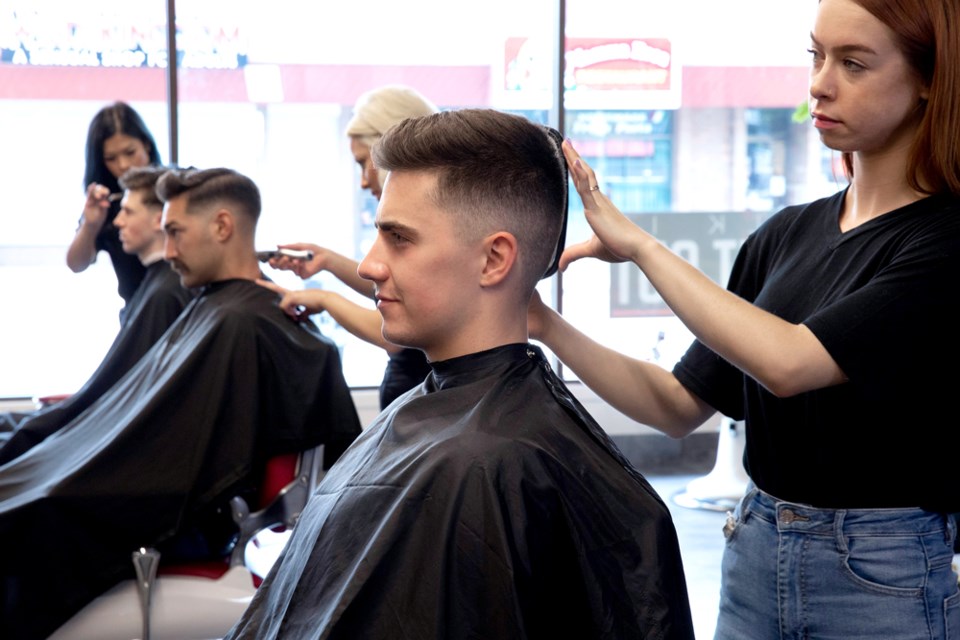 "We're looking for people who are not only passionate about delivering exceptional services to customers but also passionate about their own development and want to continue to invest in their education."
Tommy Gun's commitment to an exceptional experience doesn't stop with its guests. It wants its team members to love where they work because when the team is happy, everyone is happy.
"Because Tommy Gun's is a national brand and has been around for years, we have a huge following of loyal guests. It's a name that people recognize right away, so as a barber it's great because you will always be busy with our walk-in model," Teo says.
What sets Tommy Gun's apart from other hairdressing employers is that it offers benefits and financial stability. Team members can expect competitive pay, great tips and a guaranteed client base. In addition, full-time staff get access to health and dental benefits, while getting help planning for retirement with RRSP matching.
"The pay structure in which we pay our barbers is quite unique to other barbershops or salons. We offer a base wage so barbers are always guaranteed to make a certain wage. On top of that we have a sliding pay scale which reflects productivity. There's retail commissions and additional contests every month to win prizes," Teo says.
"The RRSP and benefits packages are also something that is not common for other barbershops to offer to their staff. It's nice knowing that you can plan and contribute to your future. Our job as a barber can be tough on the body so being able to take advantage of the benefits package is awesome."
Tommy Gun's is also committed to providing its employees with growth and career advancement with ongoing barber training.
"On-going education is one of our values and to be leaders in the industry we continue to ensure that our team members receive consistent and up to date education, so they stay relevant on trends and new techniques," Teo says.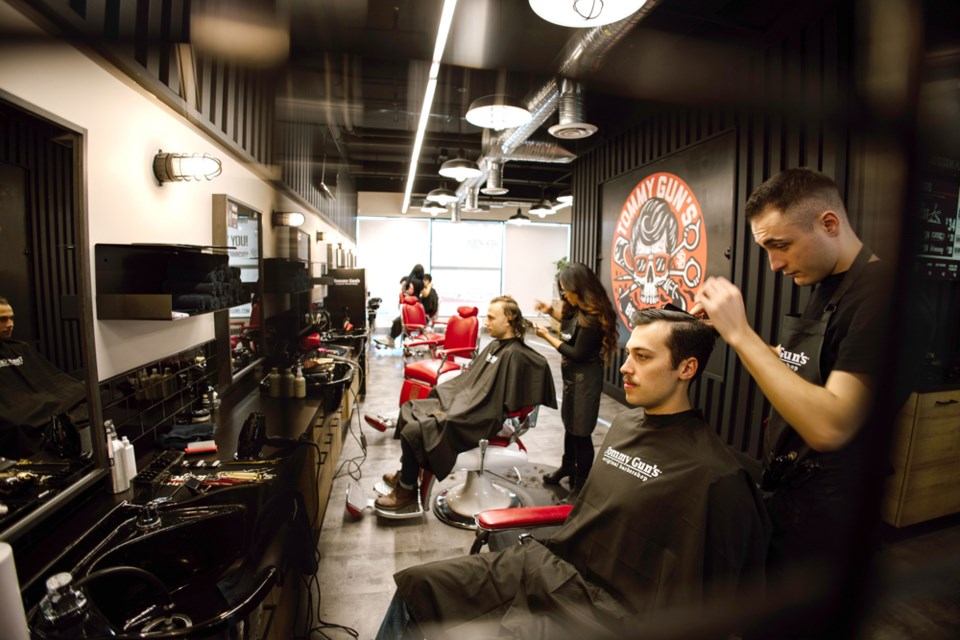 TGU (Tommy Gun's University) is the premier, fully comprehensive, interactive education program for Tommy Gun's barbers and employees. All barbers and stylists go through an initial training phase to learn the services and treatment options and are supported through continuing education.
"We have education events once a year where we have world renowned educators from around the world come together to offer a unique educational workshop to our barbers. We also have an online learning platform that has over 50 online courses around barbering and product knowledge. There are lots of opportunities to advance their education and learning," Teo says.
To learn more and apply to join the Tommy Gun's team today, visit ca.tommyguns.com/pages/careers.