Conservative MP Tom Lukiwski may have only just announced his intention to leave the political landscape a matter of weeks ago, but a number of names have already stepped forward and positioned themselves in the eyes of the public in the hopes that they'll secure the support of voters in the Moose Jaw-Lake Centre-Lanigan constituency.
The riding includes the Town of Outlook, as well as nearby communities on the east side of the South Saskatchewan River.
First up is Brad Trost, who is seeking the Conservative nomination in the riding.
From a submission to our offices:
For the last two weeks Brad Trost has been calling Conservatives in Moose Jaw-Lake Centre-Lanigan and the message they have given him is clear. "Conservatives want a fighter; they want someone who is going to take on Justin Trudeau and the Liberals not just in Moose Jaw-Lake Centre-Lanigan but across Canada." 
Trost is well known in some northern parts of the riding having represented part of the Moose Jaw-Lake Centre-Lanigan riding when they were part of Saskatoon-Humboldt.  "People are telling me on the phones that they are excited to talk to me.  The Conservatives in this riding are telling me they want an outspoken, principled candidate, they want someone who is not afraid of the Liberals and their allies in the media."
While Trost has been calling voters on the phone for the last two weeks, he is looking forward to having in person events as soon as covid restrictions permit.  "The calendar is being organized, I've received invites to meet with people throughout this entire riding, and I intend to visit with as many people face to face as is possible."
Trost's goal is not just to win in Moose Jaw-Lake Centre-Lanigan but to help the Conservatives win in the next election. "No Conservative truly wins until we are back in government. I want a principled Conservative government for all of Canada, I won't be happy till that day comes."
More info available at bradtrost.ca.
Next is the Maverick Party, who says their organizational growth is showing steady progress.  Although they don't necessarily highlight who their candidate is for the Moose Jaw-Lake Centre-Lanigan riding, they do say they have an intention to run candidates in a number of targeted ridings in Western Canada.
From a submission:
Western Canada's newly minted federal political champion, the Maverick Party, is reporting steady growth in establishing new Electoral District Association Boards in the West's federal ridings.  
The Maverick Party's objective is to deliver a brighter future for millions of westerners who have endured more than 100 years of constitutional inequity enabled by successive Canadian governments in their bid to gain and maintain power.
The Maverick Party website highlights its Twin Track approach for fixing a string of historical measures designed to temper the West's influence, starting with a core group of amendments for negotiation with the federal government. Implementation of these amendments would result in revitalizing Canada's antiquated constitution to address the flaws which have unnecessarily disadvantaged the West.  More information on the Twin Track approach as well as party platform can be found at maverickparty.ca.  
The Maverick Party intends to run candidates in a number of targeted ridings in western Canada, and as of Jun 03, 2021, there were 31 Electoral District Association (EDA) executive boards in place—20 in Alberta, six in Saskatchewan, four in B.C. and one in Manitoba.  
EDA presidents from two of these newly established Saskatchewan boards are weighing in with brief assessments of progress in their ridings.
Maverick Party EDA President for Moose Jaw - Lake Centre - Lanigan, John Thomson, is excited about the growth and interest he and his fellow executives have been seeing in the riding. "Everywhere we go, whether it's in a town, gas station or over the phone, any talk of politics brings up the undercurrent of dissatisfaction about the status quo with legacy federal parties. When we start to talk about the Maverick Party, it's platform, and mandate, it really gets people excited that there is another option, a better option for their views to be responsibly and reliably represented in Parliament. We hope to be able to announce a candidate that can do this for us very shortly," John reports.
Cypress Hills-Grasslands Interim President Gwen Funk reports encouraging progress in Saskatchewan's southwest.  "Having just formed our EDA board in February, we have a capable group of executive board members keen on growing our riding membership via public awareness approaches, donation fund-raising, and contributions to Maverick policy platforms.  We are also excited to announce our new riding candidate, the very capable Mark Skagen of Tompkins, SK," Gwen relates.
Both southern Saskatchewan EDA presidents highlight that the issues really resounding with countless constituents in their ridings are shared by thousands all across Western Canada. Those issues include a highly partisan federal approach to pipelines, most recently demonstrated by Federal efforts to keep the Line 5 pipeline open to Ontario and Quebec while abandoning Keystone XL and Energy East in the west with nary a peep. Other major sources of frustration adding to a growing sense of alienation include ongoing tanker and firearm bans, Bill C-10, a thinly veiled attempt at government censorship of media, and carbon taxes which disproportionately affect western industry.
"The Maverick Party gives us some optimism and hope for change that for many is long past due." States Gwen.
"It's like the Maverick Party motto says," adds John, "If you want change - this is your only choice."
Next is another choice for the Conservative voter, Kathryn Pollack, who announced her intentions to run on June 1.  Though she is a newcomer to the political race, Pollack believes her farming background and strong mind for business will help bring a new perspective to the nomination race.
From a submission:
Today Kathryn Pollack officially announced she is entering the race for the Conservative nomination in Moose Jaw-Lake Centre-Lanigan. 
While Pollack has never run for political office, she believes that her strong business and family farming background will bring a much-needed fresh perspective to this important nomination race. 
"I am not a career politician who needs a job," said Pollack. "I am running because I believe, as your voice in Ottawa, I can make positive contributions to our future growth and prosperity."
Tom Lukiwski currently holds the Conservative seat but recently announced he will not be seeking re-election in the next Federal election.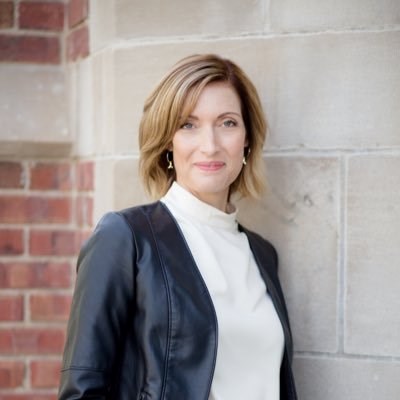 "My commitment to the residents in Moose Jaw-Lake Centre-Lanigan is that I will take your concerns and passionately share them in Ottawa," said Pollack. "I will proudly represent you and your family on all issues impacting our lives and the future of Canada."
Pollack also looks forward to being part of the Conservative leadership team that will help move Canadians into post-pandemic recovery.
'I am excited to visit with you and discuss how we can work together to ensure a positive future for our children," added Pollack. 
The last of the candidates to make themselves known so far gives voters an NDP representative as the NDP's Talon Regent has announced his intentions to run.  An acclaimed lawyer and an internationally recognized negotiator, Regent says that a robust economy starts first and foremost with a healthy community.
From a submission:
Talon Regent has officially announced he is seeking the nomination to become the NDP candidate for Moose Jaw – Lake Centre – Lanigan in the next federal election.
Gathered outdoors today with a few close friends, he had this to say, 
"Since the pandemic began, we have seen the Conservatives and Liberals vote against paid sick leave, vote against minimum standards in Long Term Care Homes, vote against bolstering our social safety nets, and more. As a New Democrat, I believe that paid sick leave is essential for workers. I believe that protecting our most vulnerable citizens should be central to our government's decisions. I believe that a robust economy starts with a healthy community. 
"My name is Talon Regent and I am seeking the NDP candidacy for Moose Jaw – Lake Centre – Lanigan. I am prairie born and raised. My mom comes from a farming family and my dad is an Irish immigrant. I am bilingual in French and English. I am an internationally recognized negotiator, a tech entrepreneur, and an acclaimed lawyer. 
Moose Javians and Saskatchewanians are starting to realize that they are not being represented well in Ottawa. Conservatives are saying 'no' to affordable housing and 'yes' to evictions. They are saying 'no' to closing offshore tax loopholes and 'yes' to massive corporate bailouts. New Democrats put people first. We made sure CERB supported vulnerable people in Saskatchewan. We are shining a spotlight on pandemic profiteering. We made sure homeowners did not face foreclosure during a national emergency.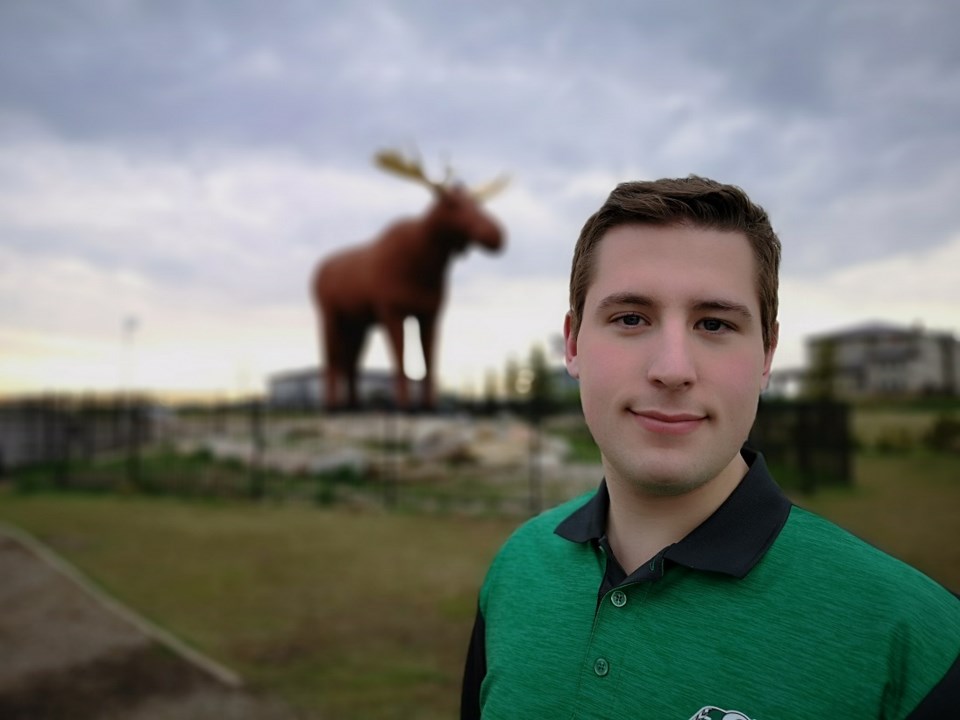 I am proud to be a New Democrat and I would be honoured to act as the NDP candidate for Moose Jaw – Lake Centre – Lanigan. I would be honoured to represent this riding in Ottawa and protect this community from the exploitation we have seen under Conservative and Liberal governments."
Within the NDP, Talon is the President of the Saskatchewan Council of Electoral District Associations and the Treasurer for the Moose Jaw – Lake Centre – Lanigan NDP. He was also the NDP candidate in the 2019 federal election.  Outside the NDP, Talon was an award-winning participant of the 2015 ICC International Commercial Mediation Competition in Paris, France and he was listed as one of Canada's Top 25 Most Influential Lawyers of 2020 by Canadian Lawyer Magazine. He lives in Moose Jaw with his wife Sarah and operates Regent Law, a general practice law firm focused on wills, estates, real estate and corporate law.
With the number of political names having thrown their hat into the race, the seat of Moose Jaw-Lake Centre-Lanigan has already become a hot commodity.  Keep an eye on The Outlook for the latest on the race in the coming weeks ahead.