Born in Estevan, now an artist based in Flin Flon, Man., Danita Stallard came up with her debut publication – a graphic novel named Flann! Volume 1.
Ever since being a kid Stallard had a passion for visual art, and finally, it was the time to move forward from drafts and sketches.
"I've always really loved telling stories and drawing pictures and doodling all over everything, so it just made sense to put those two passions together in a graphic novel form," said Stallard.
The drive to share her stories brought Stallard to the publication of a glossy and colorful 100-page book.
The novel tells the story about a cryptozoological researcher who gets lost in the woods. His cousin teams up with the local prospector to try to find him.
"I don't want to give away the whole story, but they are going to be looking for him and they might be running into a couple of unexpected adventures along the way," Stallard explained.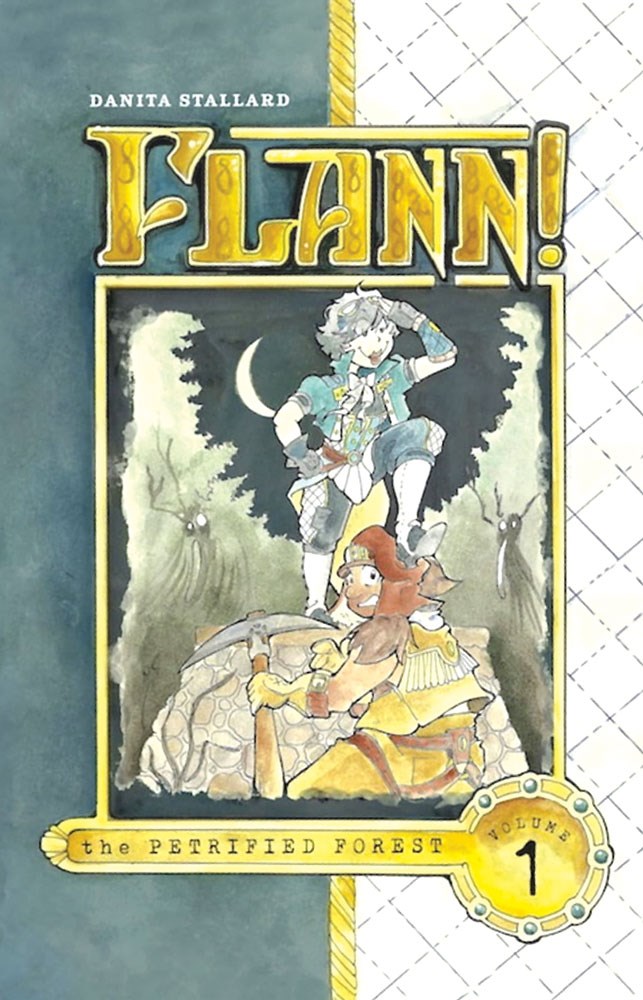 She went through the entire process of creating and publishing the book all on her own with just the emotional support from her family and friends. The passion for what she was doing became her main fuel during this new adventure.
"It's really a passion project. When I look back to it, yeah, it was a lot of work, but as I was doing it, for the most part, it was just me having fun creating," Stallard said.
Like any artist, Stallard had her good and bad days, when the panel wouldn't work for her or bits and pieces wouldn't appear on the illustration the way she wanted them to be, but for the most part, it was fun for her.
Residing in Flin Flon, she used the local legends and stories as her inspiration and starting point.
"There are a lot of local legends up in the Flin Flon area and a lot of stories that my mom and dad used to tell me about prospectors looking for gold and our Flin Flon's mascot," Stallard said. 
The Flin Flon mascot is a prospector called Flintabbaty Flonatin. He comes from an enchanting story about an adventurer who is out looking to make his name and to find gold. And as Stallard said, this story just "stuck" with her.
Estevan Prairie background was rarely reflected in the book, which mainly focuses on northern forests.
"It's a kind of my love story to the forest – the area that I adventured in when I was spending my summers up here," said Stallard.
Yet, the novel reflects the author's personality, which formed through her entire life.
"There are bits of me all the way through it. It's hard to avoid as a creator keeping yourself out of it. I've got a couple of spreads when they are talking about the forest and what they think about it; or Flon, her adventurous spirit, wanting to be out there and finding new things, seeking all the monsters that are hiding in the woods, that's a kind of my thing," Stallard said.
The novel went to print at the end of 2018 and now is available for order through Stallard's website flittermouse.ca.
"I ran 60 copies to try for the first run, just to test the waters. And people are really enjoying it, which is humbling but it's also very exciting for me."
Now the author is working on the sequel of what is planned to be a trilogy. The new book, which will also be illustrated with Stallard's paintings, is a continuation of the story.
"It will be about the same length. It will probably take me most of this year to get it going because it's a one-person operation. But I'm working hard," she said laughing.
When Flann! Volume 2 is published Stallard plans to start promoting her art, which may include a visit to her hometown, where her father still lives.