People in smaller towns often raise their kids so that when they grow up they are viable to move into big cities and pursue a career somewhere else. Dr. William Graham Mainprize chose the reverse path.
A talented doctor with the mind of a real engineer, the youngest person ever to graduate from the University of Toronto's medical program, he chose the small, lost in the Prairies town of Midale to be his home, his field for growth and the place where his career continued up to retirement.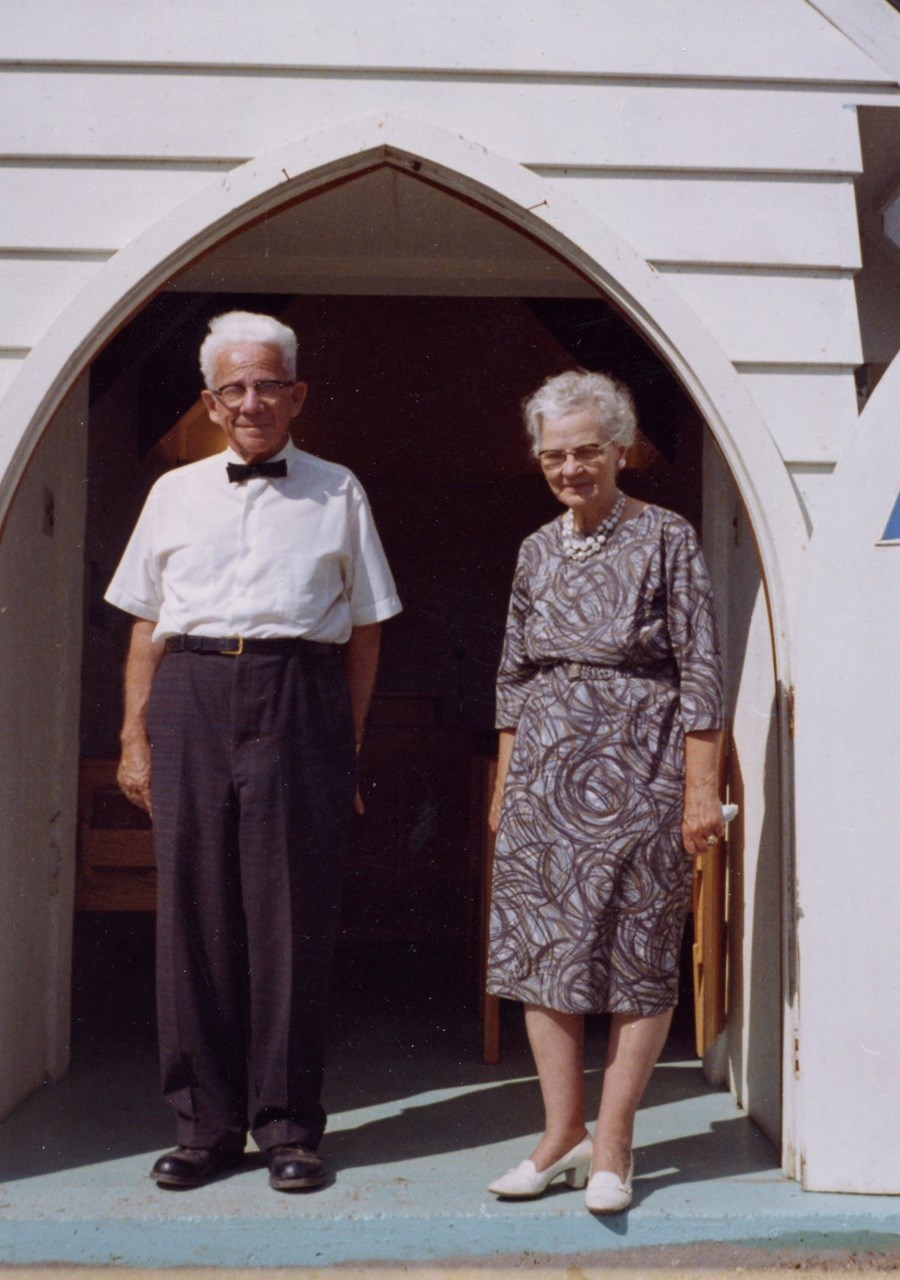 Mainprize, known by generations of people in Midale simply as Doc, was a pioneering doctor beginning in early 1911 with a practice serving Midale and the surrounding area for over 50 years. A man dedicated to his job and his community above and beyond his professional duties, he would travel many long hours by horse, sleigh or whatever he needed to see his patients.
Not only did Doc serve the community he lived in, but he also rallied people around and stimulated them to develop, become better and transform the world around.
In 1959, the town of Midale and the surrounding area named a park in honour of Doc, to show the appreciation of his lifetime of unselfish service.
It also was the life and work of Dr. Mainprize that first inspired Jack Hilkewich, who was delivered by Doc, and then his childhood friend Murray Kerr, also from Midale, to document the history and tell the story of this man.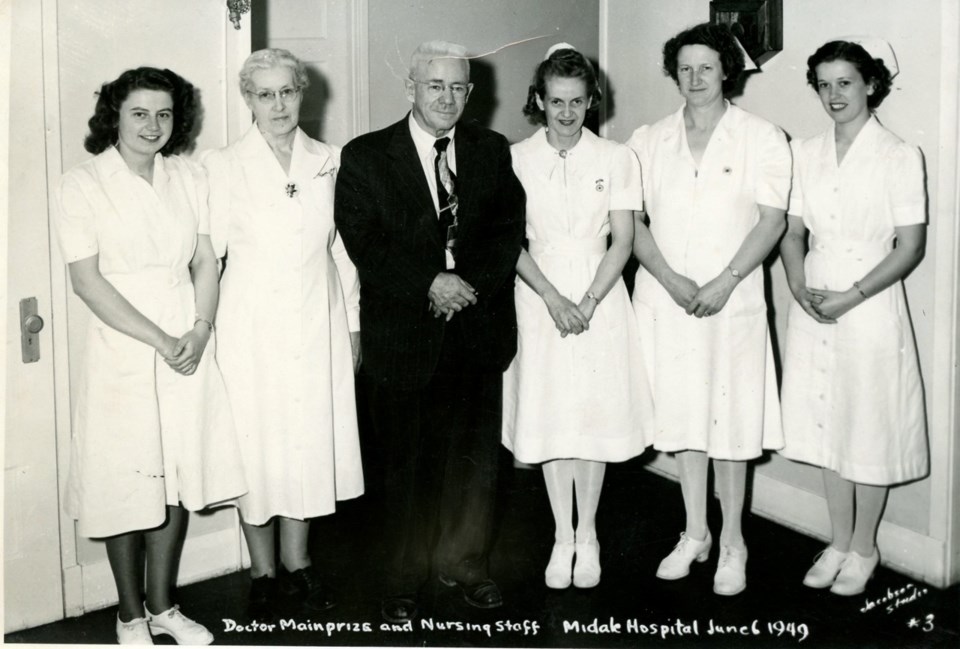 The 50th anniversary of Mainprize Park led off the Mainprize Project – a documentary aimed to commemorate Mainprize and put Midale on a bigger map.
"We've always known Doc. Murray and I grew up in Midale, and he was always in Midale, and there was always Dr. Mainprize Park. He was just one of the people that lived in town," recalled Hilkewich, who is the documentary's co-producer/director.
"But it wasn't until I started doing the research that I realized how much of an anomaly he was, how important he was not to just Midale, but the surrounding communities. And the stuff that he did day to day just to administer the sick people without any expectation of compensation. He did so much work knowing that most of the time he wouldn't get paid for it because of the economic times, people didn't have money."
Throughout his times, Dr. Mainprize often would only get paid what the people could afford and that was usually very little and mostly resulted in some form of food. But that never made this great professional complacent or irrelevant.
"He was amazing at his job. He was held in high esteem by a lot of professional medical associations in Canada and the States. And yet he chose to stay in a small town like Midale to do his work," Hilkewich said.
"And on top of that is his ingenuity, working with local farmers and welders to create unique vehicles to get him to rural patients out in the countryside in a lot of harsh climates," added Kerr, who is now the project's co-producer and Phase 2 co-ordinator.
Mainprize would get the local people to help him with his duties or travel with him on these long journeys on the open prairie in all kinds of weather, or help build special vehicles that would enable him to go on his house calls in the country. Some say that Doc, alongside mechanically minded residents, may have designed the first snowmobile ever made. They also created a "mud mobile," a monster car, long before anyone else, all in the name of serving the sick.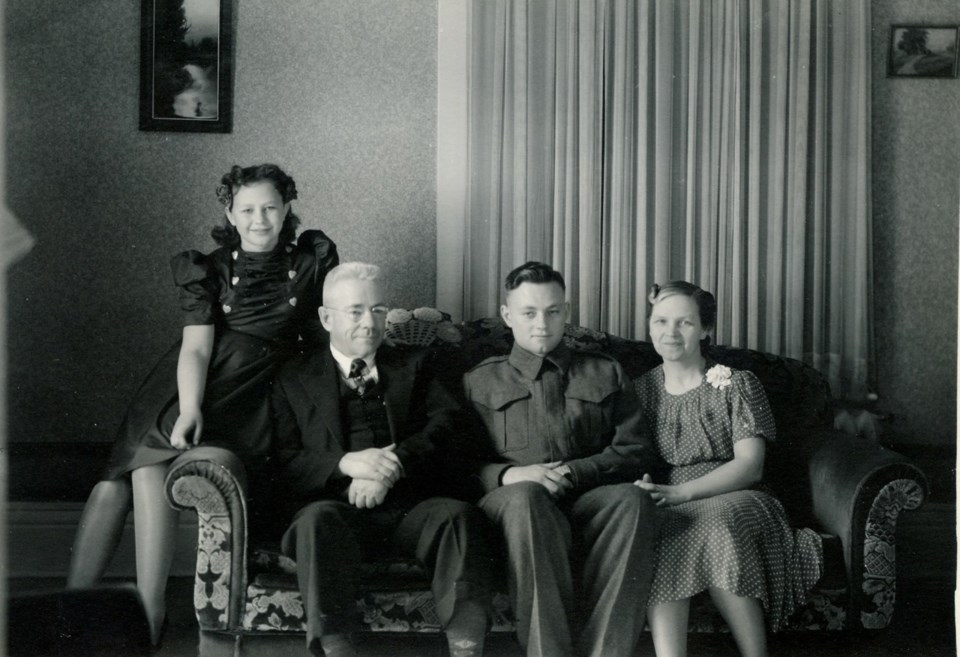 "I think he was attributed at his funeral, 'Where others found excuses he found a way'. He didn't let bad weather stop him. If there were no roads where he needed to go, he built a vehicle that could go where there were no roads. And he was able to rally the town people to help him," Hilkewich said.
Hilkewich started working on the documentary, a donor-driven Saskatchewan production, on his own back in 2011.
"The film is essentially a love letter to the brave people who settled this province. Doctor Mainprize was an extraordinary human being, going to great lengths to carry out his practice, but he didn't do it all alone. He was the leader, but had a lot of people who worked alongside him to make sure he was able to serve the people of his community," said Hilkewich.
Throughout the years the professional crews interviewed doctors and nurses that worked with him as well as people that owe their lives to Doc as they recount their harrowing experiences of medical emergencies. The documentary also explores how the sometimes inhospitable environmental conditions of a young province shaped the lives of these pioneers as they struggled to survive.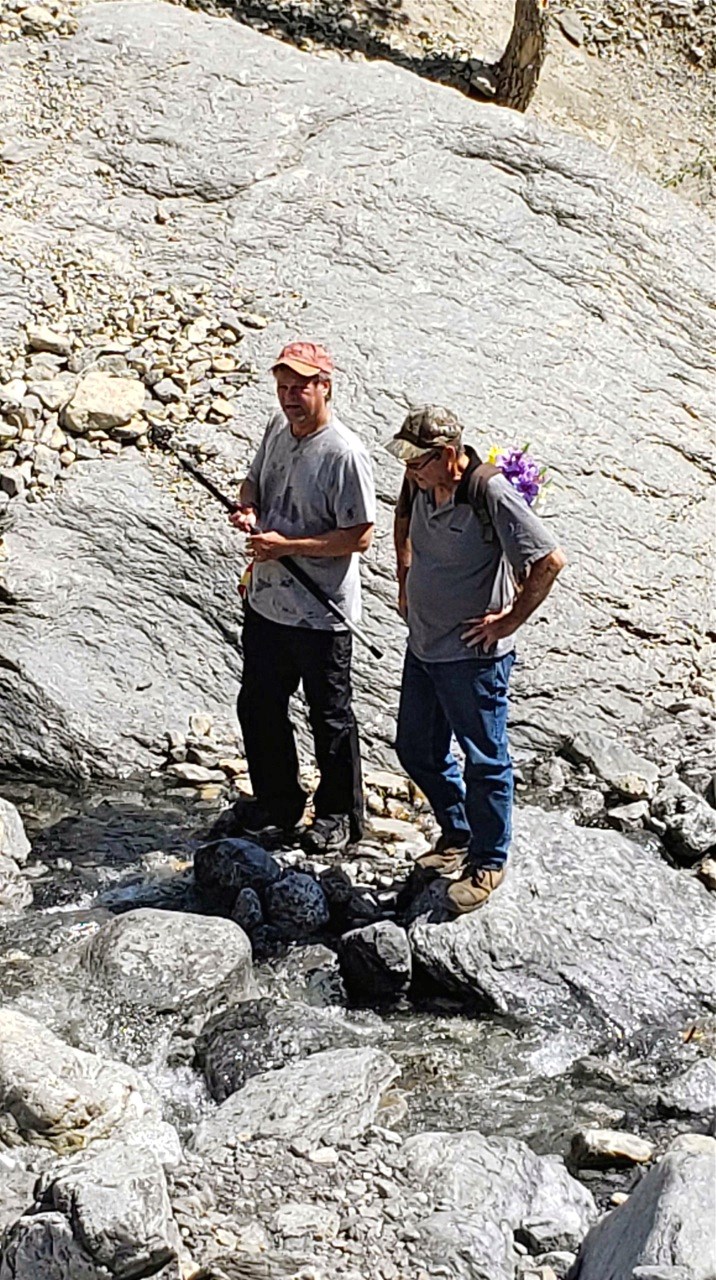 Once Hilkewich knew he wanted to put together a professional documentary about Mainprize, he calculated the budget and organized the first round of fundraising.
"I started it on my own and got quite a way into it. I was able to raise a bit of money from private donors, which allowed me to shoot a fair amount of video for this project. And then we did hit a wall. We spent all the money that we'd raised, so we were unable to do a lot more work," Hilkewich recalled. "Every once in a while I would go and do something by myself until Murray (Kerr) got involved and that gave the whole project a lot more momentum."
Hilkewich spent countless hours on the project, some of which was paid, and the majority was volunteered. But since it's a professional project, it takes a lot of expenses to be done. Kerr joined the project in 2018 specifically as a volunteer, and both men have been working on this "passion project" on the side of their desks, trying to get this important historical piece put together.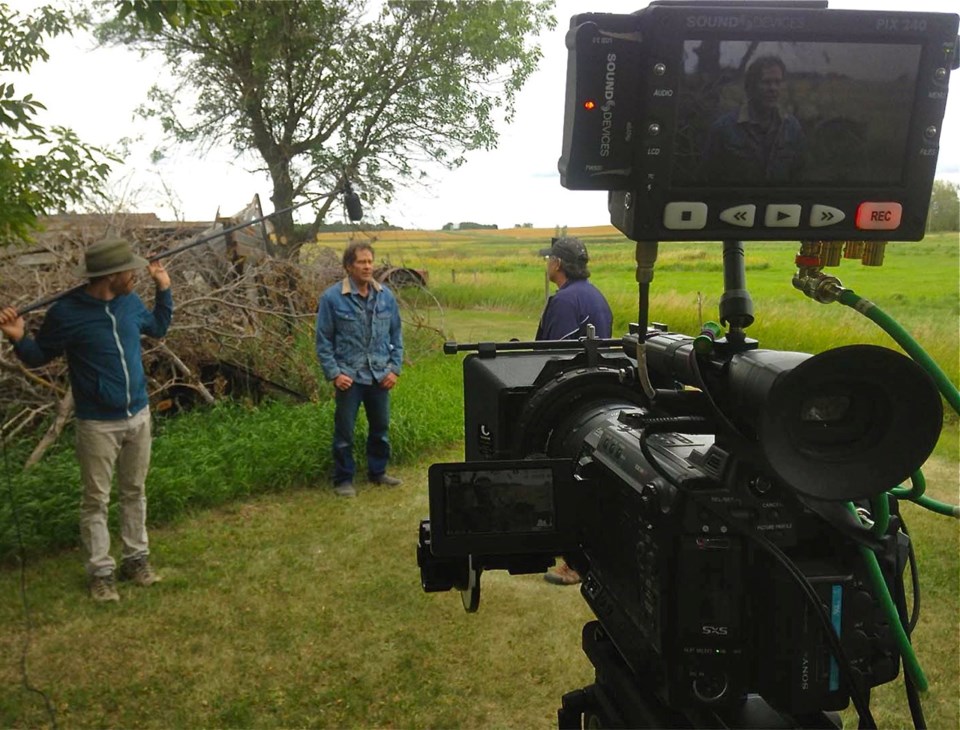 "I've always been interested in the film industry … I knew Jack was working on the Mainprize documentary … And a couple of years ago I realized he was still working on this project ... so I just sent an email to Jack, and I was pleasantly surprised when he jumped at the opportunity to assist him," Kerr recalled.
The wheels started turning after first Kerr and then a few other men joined the executive committee.
"It was a bit of the turning point for the documentary. We got an executive committee and it gave us legs," Kerr said.
They were able to progress the project to the point where they realized that they need to finish it.
In the middle of November, the Mainprize Project officially launched their GoFundMe fundraising campaign. As of Nov. 30, they had raised $1,580 of the $295,000 needed to complete the documentary and also help out with other projects related to it.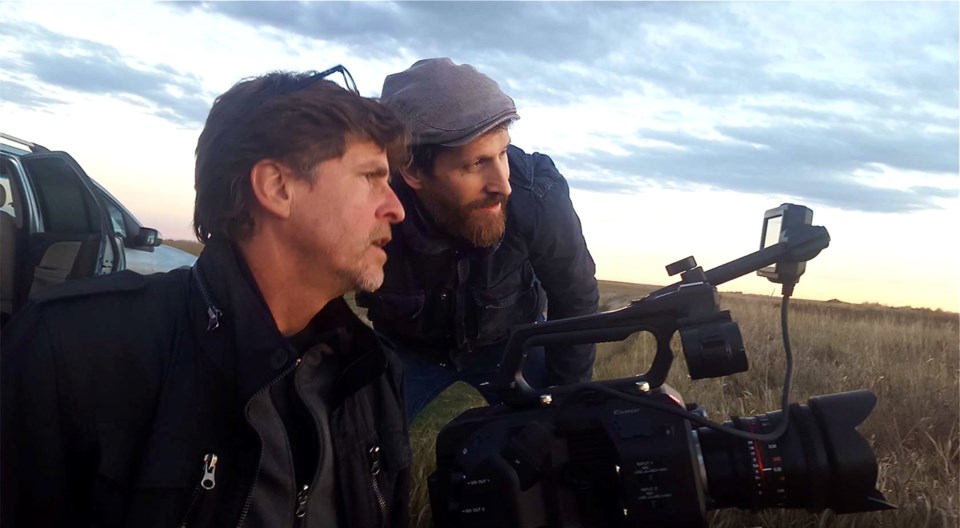 The documentary is getting close to being complete, with 90 per cent of shooting interviews and footage being done. Once this is finished, Hilkewich will start editing the film. All financial gifts raised through the campaign will go towards postproduction work and the shooting of a few remaining key interviews. The production team hopes they'll be able to raise enough money to make the project the best possible. 
"The initial projected budget, my goal was always to make a feature-length film, of the quality that would be able to be sold around the world and played in theatres. That's how I approached the production. I hired a professional crew that has won Gemini Awards, and is quite well respected in the film industry in Canada and in Saskatchewan," Hilkewich said.
His initial budget for the feature-length film was about $600,000. He then was able to reduce that down to about $345,000, cutting some elements out, as it was really hard to raise that amount of money. The first round of fundraising brought in about $165,000 from private donors, which got them to the point where they are today.
"Now all the post-production work needs to be finished. And the majority of this money is going to the third parties service companies in order to get the film ready for distribution."
Hilkewich went on to explain that once the last weeks of shooting are finished, the film will have to go through post-production editing, then through colour correction and digital cut project, which will cost $35,000-40,000. They are also hoping to have original music created by an award-winning local composer, which will cost another $30,000. They will also have to have the sound properly mixed and recorded, adding $60,000 to the bill.
There are also 3D animated re-enactments, which cost about $80,000. The full details about the remaining costs can be found on the project's GoFundMe page.
"It all quickly adds up, but you'll be able to see all that money on the screen. It looks great so far, and I'm just hoping that we'll be able to drag this across the finish line," Hilkewich said.
What started as a professional documentary, also created some spin-off projects including a significant photo and video archive and a bursary fund for medical students in Saskatchewan.
"Over the course of the years of making it I've acquired a lot of home movie footage from people. Some of Dr. Mainprize and some of just family life, which will be helpful through the documentary. And I need to take it from home movie film and digitize it … to a format called 4k video," Hilkewich said.
Once the production is done, they consider preserving the videos and pictures for the future.
Hilkewich and Kerr originally had more than one goal for the documentary. They wanted to educate the new generation about the man behind the park a lot of people in the area enjoy in summer. They also wanted to share a story of resilience and strength with the rest of the province, country and the world.
While the project's main goal is a feature-length documentary, there's also a secondary goal, which is to establish a bursary named after Dr. William Graham Mainprize offered in perpetuity by each of the three Saskatchewan post-secondary institutions. The bursary was always a part of the project, but when the budget had to be cut the producers decided that they would prioritize the film and once it's completed they will focus on the bursary.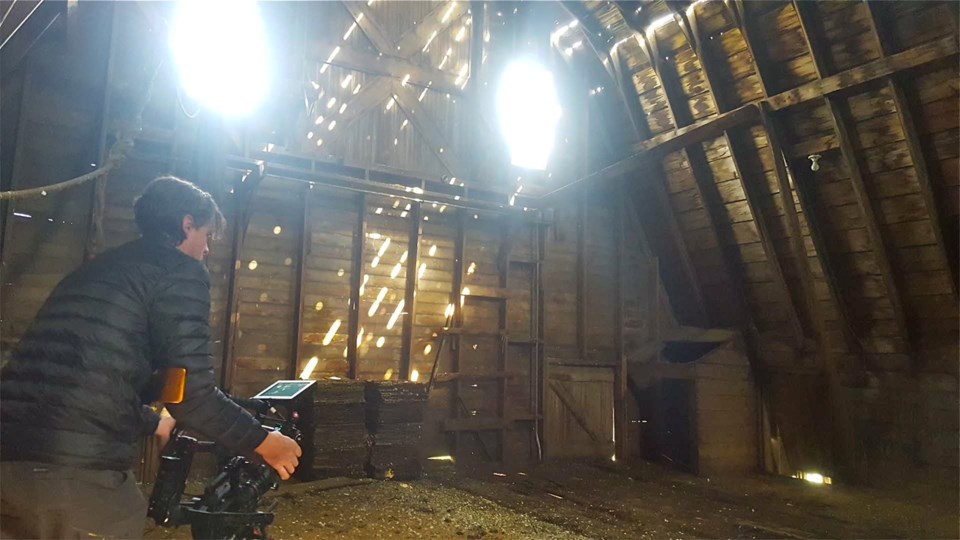 "It's a historical preservation piece as well as an entertaining piece, and we figured that we'd like to keep the bursary in because it's something that speaks to the spirit of Dr. Mainprize himself. So if we are lucky enough to raise more than what we need, it will all go to that bursary," Hilkewich said.
The bursary will be administered by universities themselves based on the criteria established by the film's production team.
The work on the project opened up the personality of Mainprize for Hilkewich, and he hopes that once the documentary is completed, others will also realize the scale of Dr. Mainprize and enjoy the beautiful history of the region and its people.
"He became bigger than I thought he was ... He was just an amazing person, and I really hope that this documentary will open a lot … Most people here do know how special he was, but I hope to bring attention to him and what he did to people outside of the region around Midale, Estevan and Weyburn."
Hundreds of people have helped out on this project, giving financially and providing resources, and the producers are eager to complete the project to honour that commitment that people have shown them. Besides, it is getting more difficult to find people that worked with Mainprize or knew him on a personal level because of the timeframe of the documentary.
Fortunately, the support keeps coming their way. Saskatchewan born actor Kim Coates published a video message supporting the Mainprize project.
"Mainprize, the documentary, tells the important story of how communities can face any hardship thrown at them as long as they work together. At these uncertain times, parts of society seem strained from this concept. This story will remind us of how we need to get back parts of that way of life. This film will help preserve memories, that special point in time, so we may learn from the past as we move through these unchartered waters. Please, help out in any way you can."
The hope is to reach the fundraiser goal around February and then start the postproduction.
"If I don't raise enough money, I modify the project to make it smaller. Still high quality, but the scope will be a lot smaller," said Hilkewich.  
Hilkewich said he hopes to be completed by this time next year. They already started talking to CBC and other people about broadcasting and screening the documentary when it's done.
"I know financially everybody is going through hard times, I understand it, but it's not going to stop us. We are still going to try to raise the funds that we can and … (finish) this film," Hilkewich said.
To support the Mainprize project people can donate at their GoFundMe page at https://www.gofundme.com/f/mainprize-project.