The Great Canadian Oil Change has been a part of the business community in Estevan for a decade now, and now they're looking to have one of their most ambitious fundraisers yet.
Their inaugural Oil-a-Thon will be Sept. 26 from 7 a.m.-10 p.m. The business will donate $15 from every oil change to the United Way, which has its annual telethon Oct. 18-19.
Melanie Dzeryk, who owns the business alongside her husband Dave, said they have donated to a lot of different organizations in the community over the years, and they thought they would do something a little different and cover a wider scope with their efforts.
"We know that the United Way helps out a lot of local groups, and so we thought they would be a place to focus our assistance this year, and if this goes great, we're hoping to make this an annual thing," said Melanie Dzeryk.
She knows of a Great Canadian Oil Change in Regina that has an oil-a-thon to support the neo-natal intensive care unit at one of the hospitals in the Queen City. The Dzeryks believe the United Way Estevan is a good area to direct their support.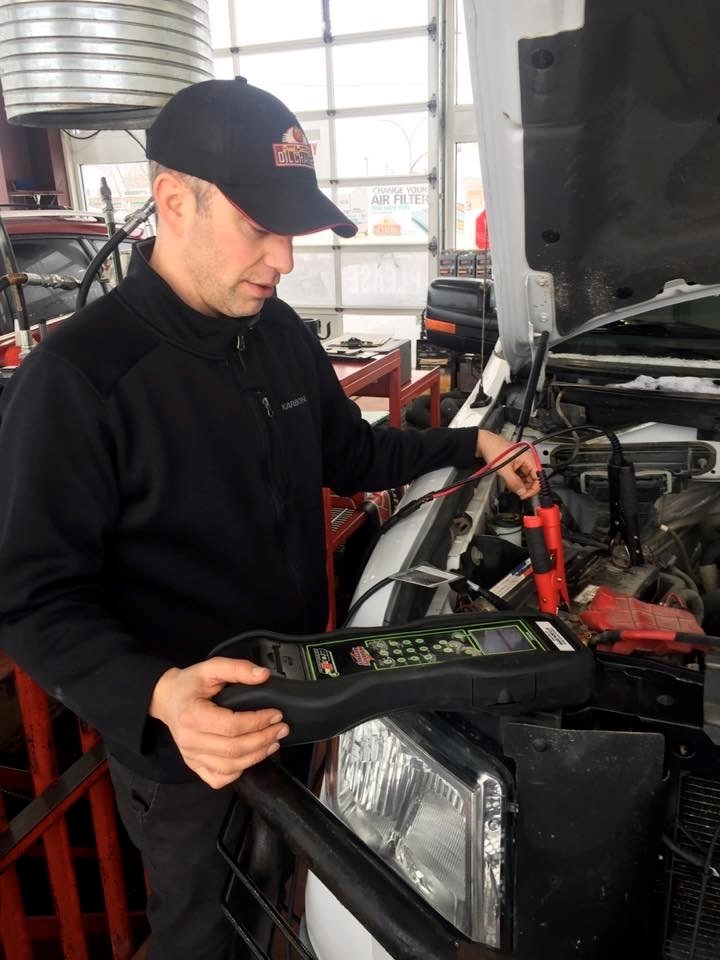 Melanie Dzeryk hopes they will be very busy that day, and they can raise $1,200 for the United Way. They will be open extended hours, and there will be a reduced rate for conventional oil changes for the final three hours.
Door prizes will also be available.
Dzeryk said business at the Great Canadian Oil Change has been stable for the past couple of years. They recognize the economy isn't as strong as it was 10 years ago, but the business is still pretty busy.
"In general there's usually a car or two waiting to go in," said Dzeryk.
The company opened in September 2009 in Estevan, and they were looking to have a big 10-year anniversary celebration this fall, but the Oil-a-thon has changed those plans, so they're going to do a customer appreciation day and barbecue next May, once it's warmer out.
"It's hard to believe it's been 10 years. We moved to Estevan 11 years ago, and we opened up the shop that following year."
There are lots of reasons they love having a business, but one of them is being able to help their employees attain their dreams.
"Having employees makes you realize your business is supporting eight other livelihoods, and so it's nice to see them grow. We've had employees that started pretty much out of high school, and now they're married with two kids, so it's cool to see your employees grow and know you've been a part of it," said Dzeryk.
Customers remain appreciative of their efforts as well, thanks to little things that range from the free newspaper that they have in store to the electronic billing that can now be sent to their computers.
The concept of the business has never changed, with the no-appointment oil changes for customers, but they have added services over the years, such as carrying batteries, which can be installed without an appointment as well.