The Estevan Model Engineering Show for the 32nd time attracted engineers, inventors and hobby admirers from all across North America. Some of them came to share their projects, others were seeking ideas and advice from like-minded people, and some came to see the exhibit and enjoy the event. 
Kelly Tytlandsvik, who's been organizing the longest-running show of its kind in North America for all 32 years, said that this time there were 39 exhibitors, which is a bit less than the last time. Even though some hobbyists couldn't make it because of weather or health issues, the show still had a lot of variety and attracted many guests. Participants came from Idaho, Manitoba, Alberta, Montana, Wyoming, both Dakotas, Minnesota and from all over Saskatchewan.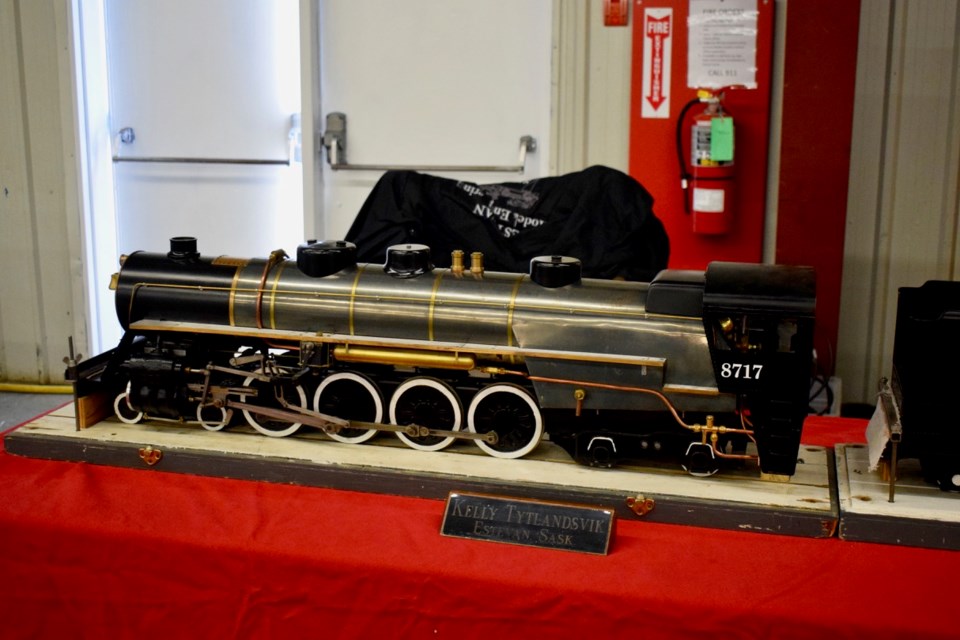 Thirty-two years ago an event started at the Estevan Shoppers' Mall with just 12 people, who were fascinated about building miniature working engines and engine-operated models. One of the Tytlandsvik's biggest projects – 4440 Northern steam locomotive built at ¾ inches of a scale, which guests could see on display this weekend - was started that same year and wasn't completed until 2017.
About 10 years ago the show overgrew the mall and moved over to the Wylie Mitchell building, where it now occurs every year the weekend after the Canadian Thanksgiving. What once was just a friendly geek gathering for most participants now turned into an annual tradition. 
"I've got to where it's just an email that goes out to let people know about the show and come out. It's the same weekend every year… So everybody got to know that, that the show is the same time all the time. So we come out Friday morning to set tables up. Local people come and help. Two hours, we are set up and ready to go and people start showing up," said Tytlandsvik.
People participating in the show have very different occupations, but all of them are into the same hobby. Salesmen, power plant technicians, electricians, geologists, jewellery salesmen, water well drillers, you name it, at the show all of them were open to sharing their stories and details about their engines. 
Even though a number of participants referred to themselves as a bit crazy, the only thing that was insane there were the amazing projects of all scales and types these people created. 
The Mercury talked to some of the exhibitors about their projects and the passion that keeps them working on engines for years. For their stories come back to www.estevanmercury.ca next week or check Wednesday's edition of the Estevan Mercury.