Darker days, prolonged isolation and flying to remote camps for weeks on end where the cold borders on unbearable.
Winter is coming. And Albertans and Saskatchewanians know the hard truths about the cold weather combined with the reality of flying to remote camps for weeks on end, all too well.
It needn't be so.
Picture working in a setting where you can see the ocean every day. Where the majority of seasonal snow accumulation is on the ski hills and where you can count on two hands the amount of times the mercury dips below zero.
This is life in British Columbia's south coast, where hundreds of lucrative jobs are available at Seaspan's Vancouver Shipyards in North Vancouver.
For the fly-in-fly-out tradesperson, a position on B.C.'s south coast provides boundless opportunities simply not available east of the Rockies.
"You're in the city, you're not working in -50 C in the middle of nowhere and you're in temperate weather here in B.C.," explains Dan Southern, director of workforce development for Vancouver Shipyards. "The opportunity to enjoy city life while working on a project is something that's not necessarily normal. And if you like skiing, mountain biking or fishing, then why not come here?"
Hundreds of positions are available at Vancouver Shipyards, where a daily travel allotment of $195 will be paid to all comers to B.C.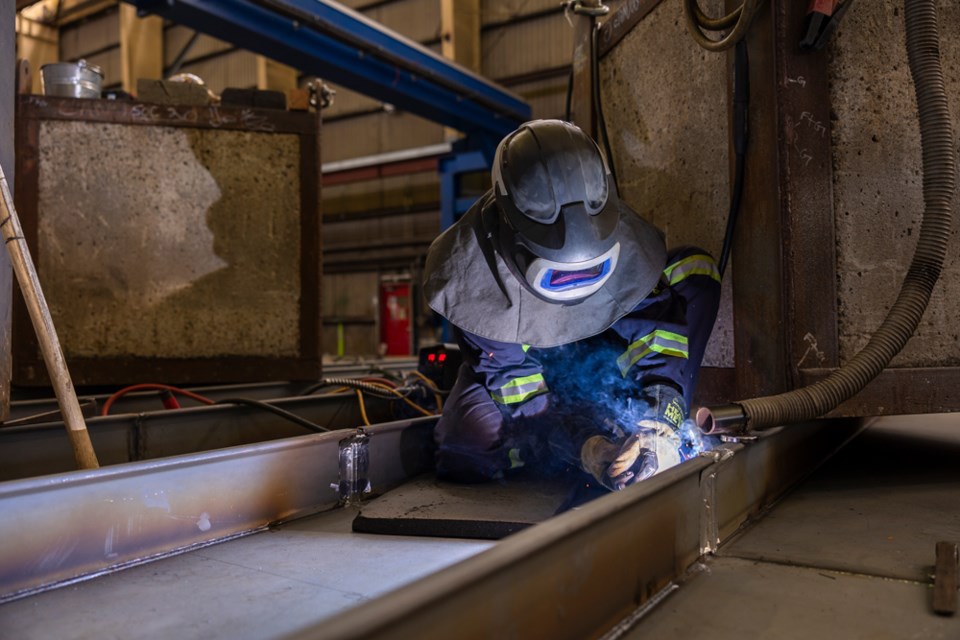 Welders are needed as soon as possible, but beyond those positions, Seaspan is hiring steel fabricators, shipfitters, sandblasters, pipe fitters, electricians, mechanics and machinists.
For those who may want to consider staying at Seaspan for a longer-term role, on-site training is available, along with apprentice and upskilling programs, and an "improver" initiative that helps you attain your Red Seal designation while you work.
"We've been growing significantly, particularly around our trades workforce for Vancouver Shipyards and we've hired almost 600 people this year to date," Southern says. "If we find the right people, we will take them anytime."
Seaspan is proud to be Canada's long-term, strategic shipbuilding partner for the Canadian Coast Guard and Royal Canadian Navy, delivering on the promise of ships built in Canada, by Canadians, while creating jobs and rebuilding our domestic shipbuilding industry.
The company is currently constructing two Joint Support Ships for the Royal Canadian Navy, which will provide support to Canada's navy as well as our allies. These vessels are the longest naval ships ever to be constructed in Canada.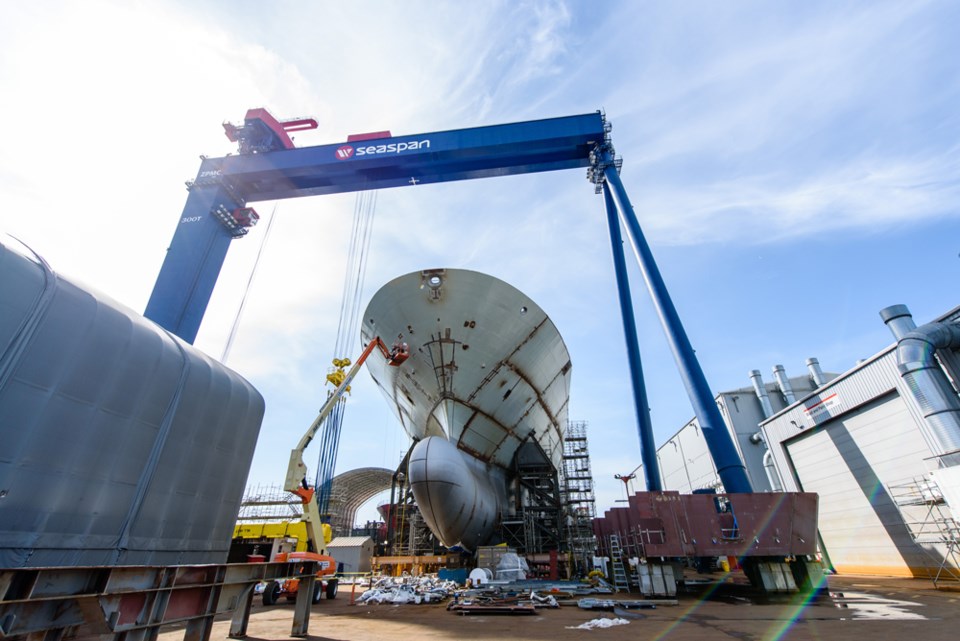 Seaspan is also currently constructing an Offshore Oceanographic Science Vessel (OOSV) for the Canadian Coast Guard. Equipped with the latest scientific research apparatus, the OOSV will be able to meet its crucial mission to increase our overall understanding of the impact that climate change has on the oceans.
"The opportunity that Vancouver Shipyards is offering right now in terms of the excitement and significance of the projects we are building for the Canadian Coast Guard and Royal Canadian Navy are a generational opportunity," Southern says.
Simply put, these are jobs that can last decades and lead to management and leadership positions over time should you choose to stay in British Columbia.
"At the end of day, your hands will have helped create something that will make a difference for future generations," says Seaspan's communications director Ali Hounsell.
If you're ready to build your future, apply at www.seaspan.com/the-future-is-yours-to-build-2.