An advance poll for 2020 Civic Election for the City of Weyburn will be open at the Sun Room of Weyburn Leisure Centre (532 5th St. NE) on Oct. 31 from 12-5 p.m. and on Nov. 5 from 5-9 p.m.
Residents are also reminded that Mail-In ballot applications close on Nov. 6 at 4 pm. Mail in ballots must be returned to election office at city hall by Nov. 9 at 8 p.m.
For the position of Mayor, the following are the candidates: Nick Coroluick, Bruce Croft and the incumbent, Marcel Roy.
For the position of councillor, the following have filed nomination papers for the six available seats: Dick J. Michel (inc.), Dana Pretzer, John Lawrence, Debra Button, Casey Drullette, Melanie Sorensen, Jeff Richards (inc.), Mel Van Betuw (inc.), Ryan Janke, John Corrigan and Laura Morrissette. Residents are reminded that when voting for councillor, they do not have to vote for all six seats. The option includes to vote for a minimum of one, to a maximum of six.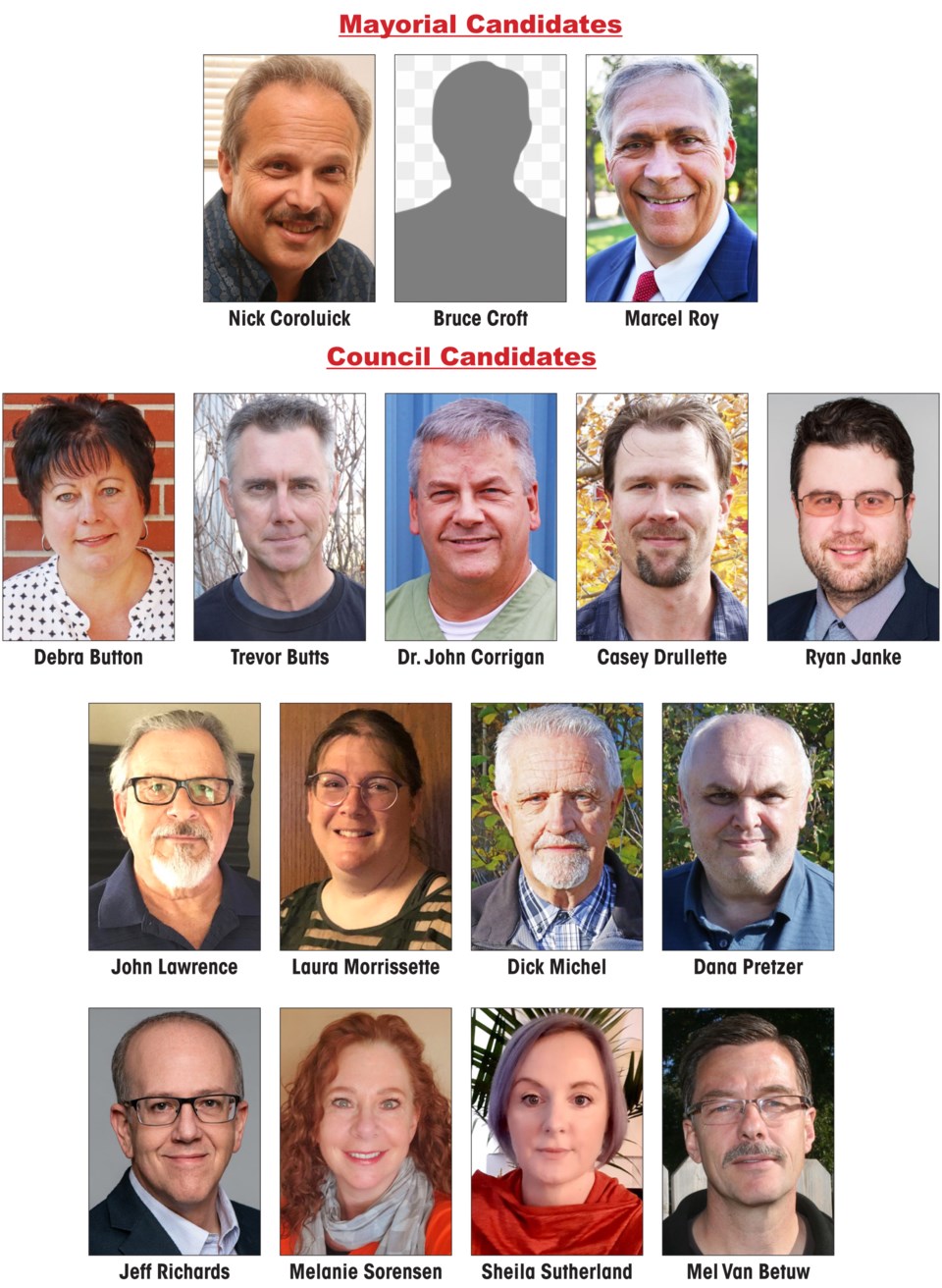 According to the resolution of Weyburn City Council, the order of names on the ballot is chosen by random selection. For the 2020 municipal election, the Weyburn Youth Council assisted in the process by drawing names out of a receptacle in council chambers.
The 2020 municipal election will be held on Monday, Nov. 9. The regular poll will be located at the Cugnet Centre (633 King St.) on election day from 9 a.m. to 8 p.m.
For more information, visit the City of Weyburn election website or contact the Returning Officer at (306) 848-3209 or election@weyburn.ca.