Bert terHart is trying to do something nobody else from North America has ever done.
The former Estevan resident, who now resides on Gabriola Island, B.C., is hoping to be the first person from this continent to complete a single-handed, unassisted, non-stop, east-about circumnavigation via the five Southern Great Capes using only traditional, non-electronic navigational tools. A significant environmental outreach program is also part of his voyage.
He traces his love of sailing, open spaces and big skies to growing up in the Estevan area.
"My father taught me to sail on Boundary Dam," he wrote in an email. "It is some of the most fun I've ever had sailing a boat, big or small. Even there, once around a point, there was no one else around but you.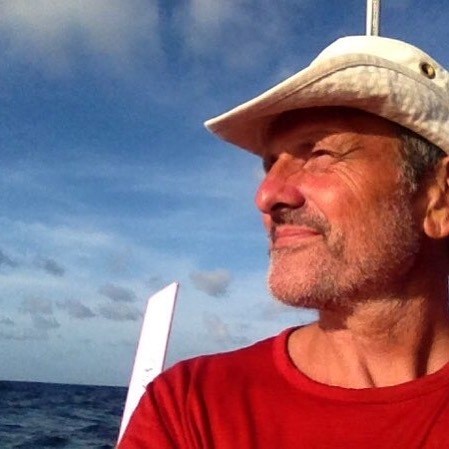 "No other people, no houses, no roads. For a small boy, it was like being transported to another country entirely. Hardly a day goes by on this boat where I don't think of some experience or something I learned sailing a small boat on Boundary Dam back in Saskatchewan."
Living in a small city made him create his own adventures each day, whereas those in larger centres have greater access to adventure, whether it be the arts, sports culture or entertainment.
The journey to the five Capes – South Cape in New Zealand, South East and Cape Leeuwin in Australia, Cape Agulhas in South Africa and Cape Horn in Chile - is extremely difficult. Only about 300 people on the planet have done it.
"That tells you that either it's a really bad idea or it's really hard or perhaps both," he wrote.
Originally, he did this to inspire children to seek careers in the sciences, particularly ocean and atmospheric. That is where his own academic training lies, as he has a master's degree in oceanography.
"Going forward in a world where we all face extremely difficult climate and environmental challenges, we need the best and the brightest working on these very difficult problems," he said.
A number of science projects are also on board.
"Because the world's oceans are so vast, there is very little data collected over most of it. Citizens like myself are able to contribute in very meaningful ways by collecting simple bits of information. To me that is an extremely relevant idea in this day and age," terHart said.
And there is also the opportunity to do something extraordinary, something for him and his children to look back on with pride.
"On a more profound level, the extraordinary is what colours out lives," said terHart. "You do not have to sail around the world to do something extraordinary. It is simply a matter of smiling at a stranger, holding the door open, or lending a hand when one is needed. This trip is full of examples of people doing extraordinary things for me. They have enriched my life deeply."
The trip so far has been everything terHart imagined it would be, and there have been a few surprises along the way as well.
"It is an extremely beautiful place in which nature is on full display every waking moment of the day. I think anyone can quickly adapt to surviving on a small boat at sea but what is a constant surprise is how beautiful the days and nights are, how varied the sea and sky are, and the amazing creatures that live here," he said.
Sailing is a big part of terHart's life. He is an active member of the Gabriola Island Power and Sail Squadron and until recently, was the educational officer. He is also a member of the Silva Bay Yacht Club, Gabriola Island and the Ocean Cruising Club. He has skippered his boat several times to the Bering Sea while rounding Vancouver Island and Haida Gwaii
His sailboat, the Seaburban, was built in 1987 in Hamilton by Hank Hinkley and a Canadian partner, and is an OCY 45. Based on the Reliance 44 hull, it's a go-anywhere Cruising Club of America design by Pierre Meunier that has proven itself over the Atlantic and Pacific Oceans as well as the Gulf of Alaska and Bering Sea.
He departed on Oct. 27, 2019, and is now into the second leg of his journey from the Falkland Islands off the coast of Argentina, to the Cape of Good Hope in South Africa, a journey that is estimated at 16,000 kilometres.
People can follow his experiences on his Facebook page, The 5 Capes, Seaburban Around Alone, or through his blog or his Instagram account.